ISSOS Online Applications Open!
Applications for our brand new online summer school programme are now open!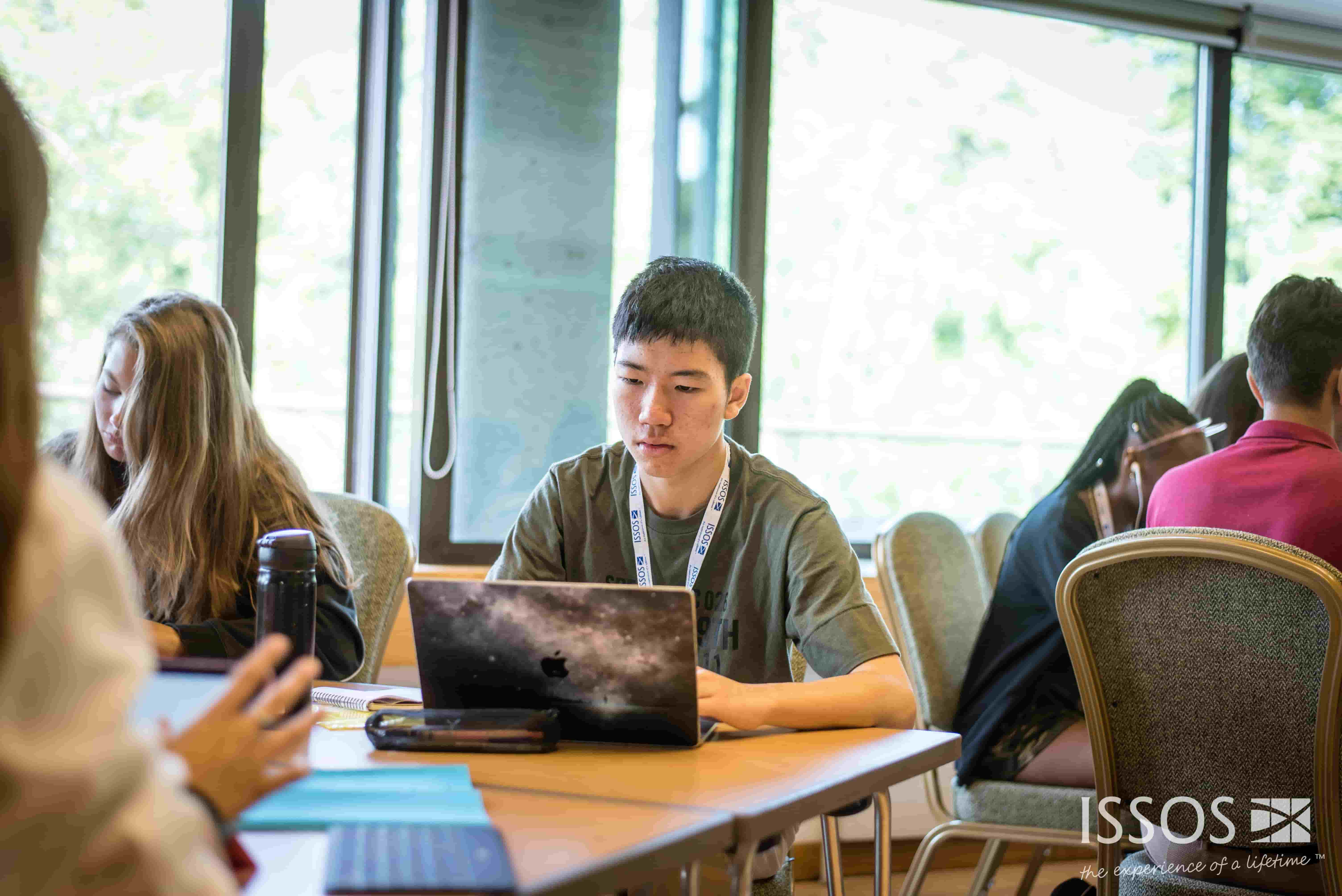 Apply Now for ISSOS Online
We are excited to announce that applications for our new online summer school programme are now open!
ISSOS Online will be a permanent addition to our in-person campuses at St Andrews, Cambridge and Yale. The two-week online learning programme will run from 2nd - 16th July 2021 and offers students over 50 hours of course content delivered as a blend of live online classes, pre-loaded learning segments, tutor catch-ups and project work.
The online programmes
Classes on offer are Study Skills, Creative Writing or Business & Entrepreneurship (B&E) alongside a range of additional enrichment activities, like our University Admissions Workshop, Yoga, and much more, all designed for our students to have fun and learn new skills.
The new online B&E class also represents the growth of an exciting partnership between ISSOS and another prolific Scottish business, WildHearts, whose award-winning Micro-Tyco Innovate programme will deliver this class for ISSOS Online.
Building skills to help prepare for university
Our Founder and CEO Jen, said "High school students all over the world faced unprecedented academic challenges over the last year, and have missed out on so many months of vital time in school with their teachers. We know from speaking to some of our alumni that lots of them are feeling worried and underprepared for their final years in school and the move up to university.
When I saw the effect that the pandemic is having on young people's schooling I knew that we had the expertise to help redress the balance. Our hope is that this online summer programme allows us to reach even more students around the world, helping to enhance their academic CVs as they prepare for the next level in their education.
The growing partnership with WildHearts is something that we are really excited about too. Many of our alumni will remember Mick and Chris visiting Cambridge and Yale, and Michaela who worked with us back in summer 2019. The Micro-Tyco Innovate programme is recognised by Babson College so it's such a great opportunity for our students to be able to list that on their college applications."
Read more about ISSOS Online or if you'd like information about our campuses at St Andrews, Cambridge or Yale please get in touch.