For ages 13 to 18

Suitable for ages 13 - 18 with English level B1 and above

Our Business and Entrepreneurship programme introduces students to a world beyond school and teaches them how they can use business to make a positive impact on the world.
2024 session dates

Cambridge

Session 1

10 Jul - 31 Jul 2024

Yale

Session 1

14 Jul - 4 Aug 2024
Entrepreneurship Summer School Programme
Our programme has been designed in partnership with an award-winning international company whose focus is to promote entrepreneurship and show how business can be used for good, to create positive social impact. Part of the programme taught at ISSOS is recognised by Babson University, the No. 1 Entrepreneurship university in the world.
Students taking this class should have English language of level B1 or above. Please click here to read our FAQ about language level suitability for each class.
Benefits of Business and Entrepreneurship at ISSOS

Gain experience of the processes behind developing a business idea from start to finish
Learn from highly successful business leaders and entrepreneurs
Develop leadership skills and learn to understand team dynamics
Learn how to solve real-life problems and impact the world through business
Understand and develop your entrepreneurial mindset
Improve your goal setting and time management skills
Gain confidence in public speaking and presenting to an audience
39 hours of tuition
Pair this class with one of our exciting elective options
What Students learn

Through a series of interactive workshops, practical tasks and case studies students will learn about some of the most valued businesses in the world and understand what makes them work. Students in this class will be offered the unparalleled opportunity to take part in a world-renowned business programme, used to train leading business professionals, and learn skills that create real impact.
We will show students how they can help solve world issues and create value through business. Students will learn about values-led business and what that really means. They will learn about, and how to use, the business model canvas as well as studying a variety of local and global business types to understand what makes them successful.
The programme covers a wide range of subjects, including marketing, business planning, finance, purpose, values, people and roles, product placement, pricing, selling and how to pitch. They will be able to use these new skills while developing their own business idea, which they will present during the final week of the program, either in class or as part of the Dragons' Den evening program where students get to pitch their business idea to the ISSOS 'Dragons'.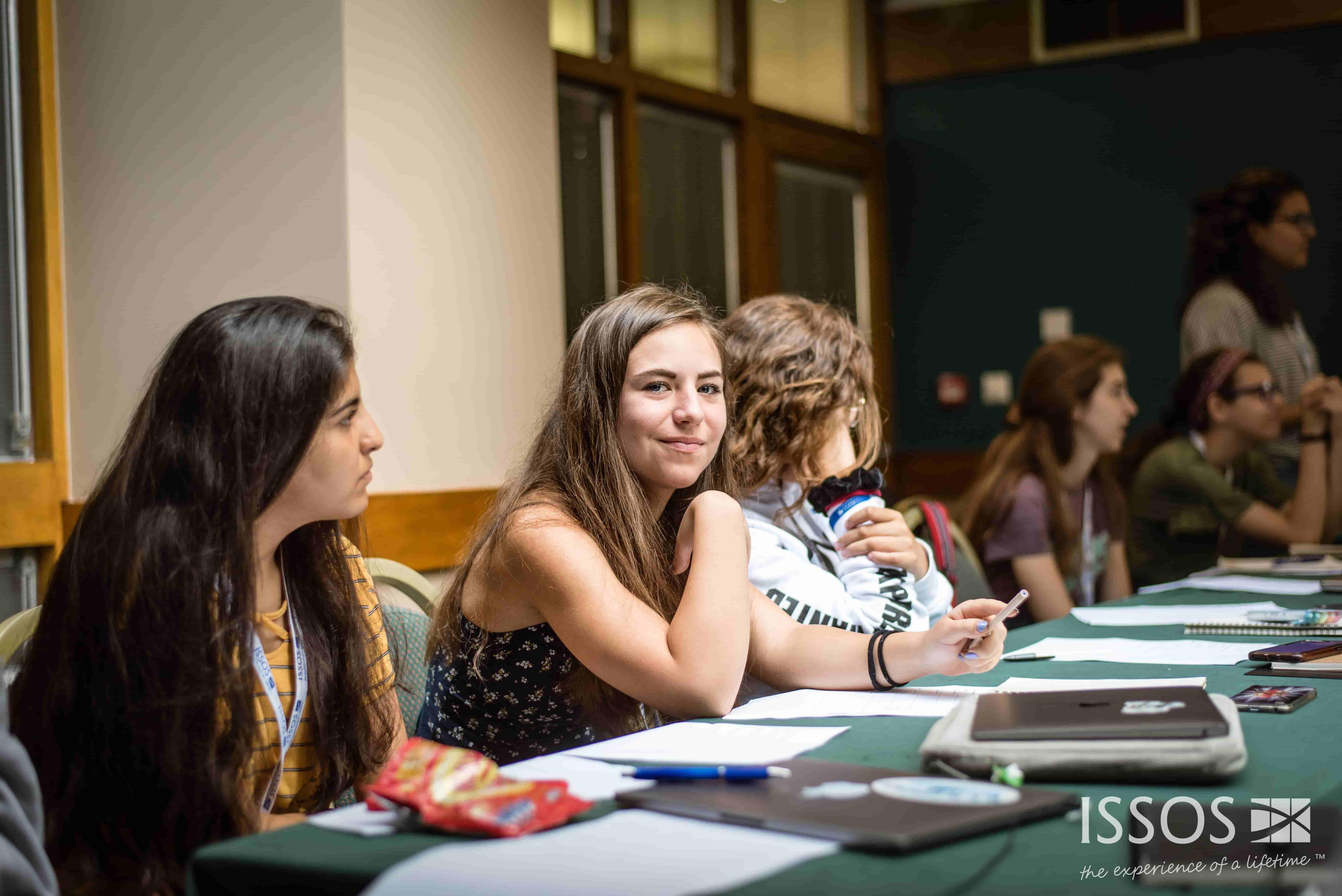 How It Works
We offer an all-inclusive 3-week residential stay at one of our exclusive University locations for students between the ages of 13 - 18

Students choose one Academic and one Elective option from the progamme.

Everyone takes part in exciting activities, evening programmes and cultural trips.

Each nationality is limited to 10% of the total intake of students to ensure a truly international experience.
we are here to help