For ages 13 to 18 Our Film summer school course gives students the unique opportunity to discover the fascinating world of filmmaking under the expert tuition of working professionals in the film industry.
2024 session dates

St Andrews

Session 1

30 Jun - 21 Jul 2024

Session 2

24 Jul - 14 Aug 2024

Yale

Session 1

14 Jul - 4 Aug 2024
Film Summer School Course
Film at ISSOS gives our students a practical introduction to all aspects of film through a combination of interactive lessons, technical training and hands-on experience behind the camera. They will then use this knowledge and work in small groups to create their own short films to show the entire Summer School at the end of the 3-week program.
Benefits of Film at ISSOS

Expert tuition from working professionals in the film industry
Learn how to use professional-grade cameras and equipment
Discover all aspects of filmmaking, from location scouting and scriptwriting to directing and editing
Develop teamwork and leadership skills by working as a team on a short film
Discover the excitement of turning unique ideas into reality
Small class sizes and individually focussed instruction
33 hours of tuition
Pair this class with one of our exciting Academic subjects
What Students learn

Students of all abilities will benefit from expert tuition on all aspects of the filmmaking process from location scouting, scriptwriting, set design, directing, production management, right through to cinematography and editing.
They will receive instruction in the use of professional cameras and editing software, and working in small teams they will learn to work in a production crew and take turns to direct, produce and create their own unique films.
This elective has been designed to give students a practical introduction to film at the same time as helping them to appreciate the rewards of teamwork and the satisfaction of putting their ideas into action. Students will create their own unique films, gain the confidence to express and discuss their ideas, and learn what it takes to put their ideas into action and discover the rewards of seeing their ideas come to life on the big screen.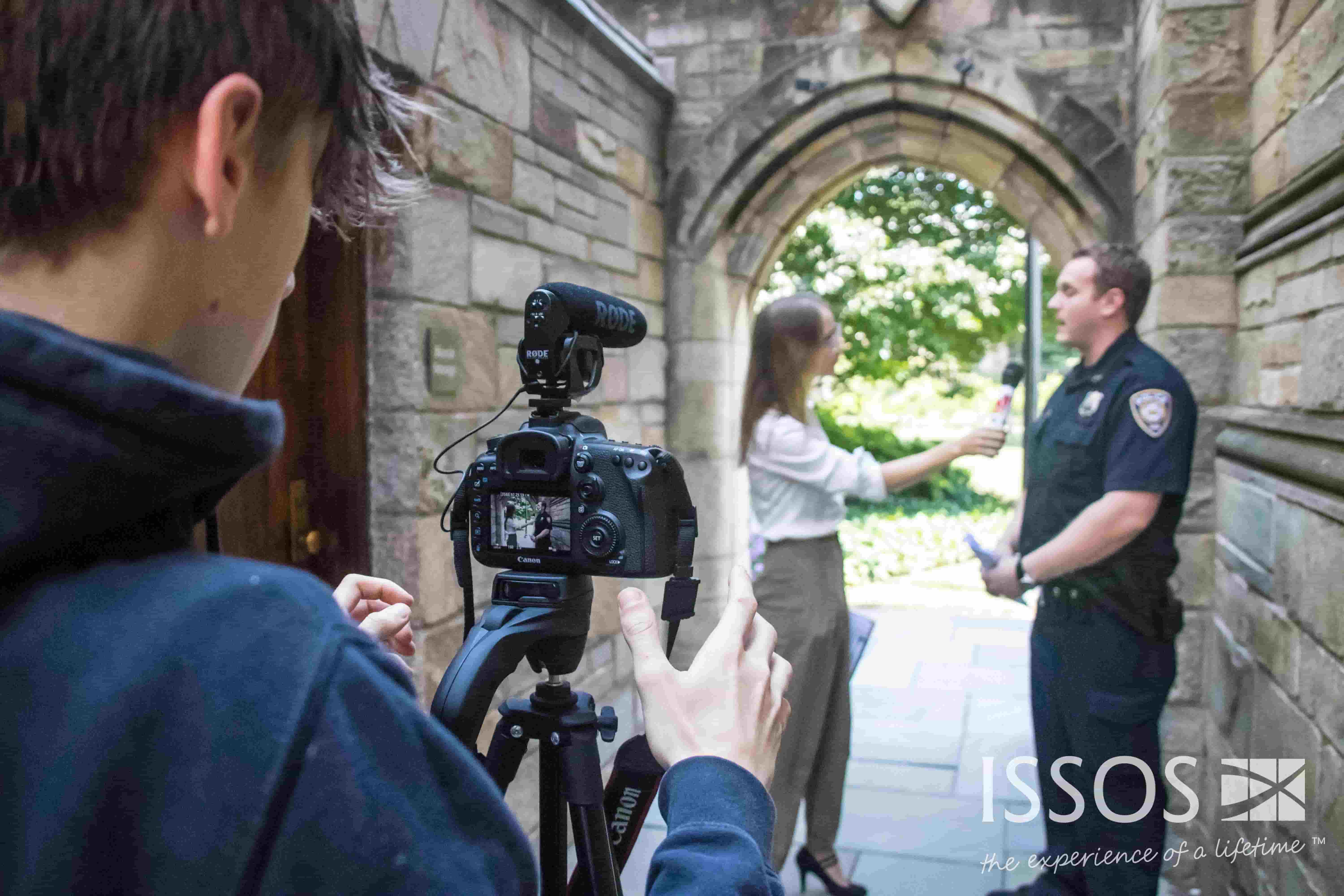 How It Works
We offer an all-inclusive 3-week residential stay at one of our exclusive University locations for students between the ages of 13 - 18

Students choose one Academic and one Elective option from the progamme.

Everyone takes part in exciting activities, evening programmes and cultural trips.

Each nationality is limited to 10% of the total intake of students to ensure a truly international experience.
we are here to help