For ages 13 to 18

Suitable for ages 13 - 18 with English level B1 and above

Develop leadership skills and discover your own potential in our unique leadership programme that will give you a variety of valuable life skills that will be useful in both your academic and your personal life.
2024 session dates

St Andrews

Session 1

30 Jun - 21 Jul 2024

Session 2

24 Jul - 14 Aug 2024
Youth Leadership Summer School Programme
Our Youth Leadership course is a bespoke programme designed in conjunction with some of the top youth organizations around the world. It addresses the needs of young people to develop and build leadership skills in a fun and engaging way and will give them valuable skills that can be applied in all areas of life.
Students taking this class should have English language of level B2 or above. Please click here to read our FAQ about language level suitability for each class.
Benefits of Youth Leadership at ISSOS

Take part in high-level team tasks designed to improve communication
Build leadership and interpersonal skills
Develop your communication, teamwork and self confidence
Master strategies for success in the classroom and beyond
Understand how to express yourself effectively in a team
Increase your confidence and develop the skill to understand others
Understand what you bring to the world and how to harness it
39 hours of tuition
Pair this class with one of our exciting elective options
What Students learn

Our Youth Leadership Programme has been designed with young people and their needs at its core. Students will learn about the impact that they can make, the importance of their own voice and how to develop their own personal goals and dreams. The programme is designed to bring out the innate talent and abilities of each individual student while giving them the opportunity to develop valuable leadership skills.
This course combines classroom learning with a wide variety of interactive and fun team tasks. As well as teaching students about goal setting and time management, they will take part in a number of exercises that will allow them to express themselves and understand more about team dynamics and self reflection.
Students will also take part in delivering talks that will develop their skills in presenting and public speaking. The programme as a whole will significantly increase students' confidence and encourage them to believe in their own abilities and talents.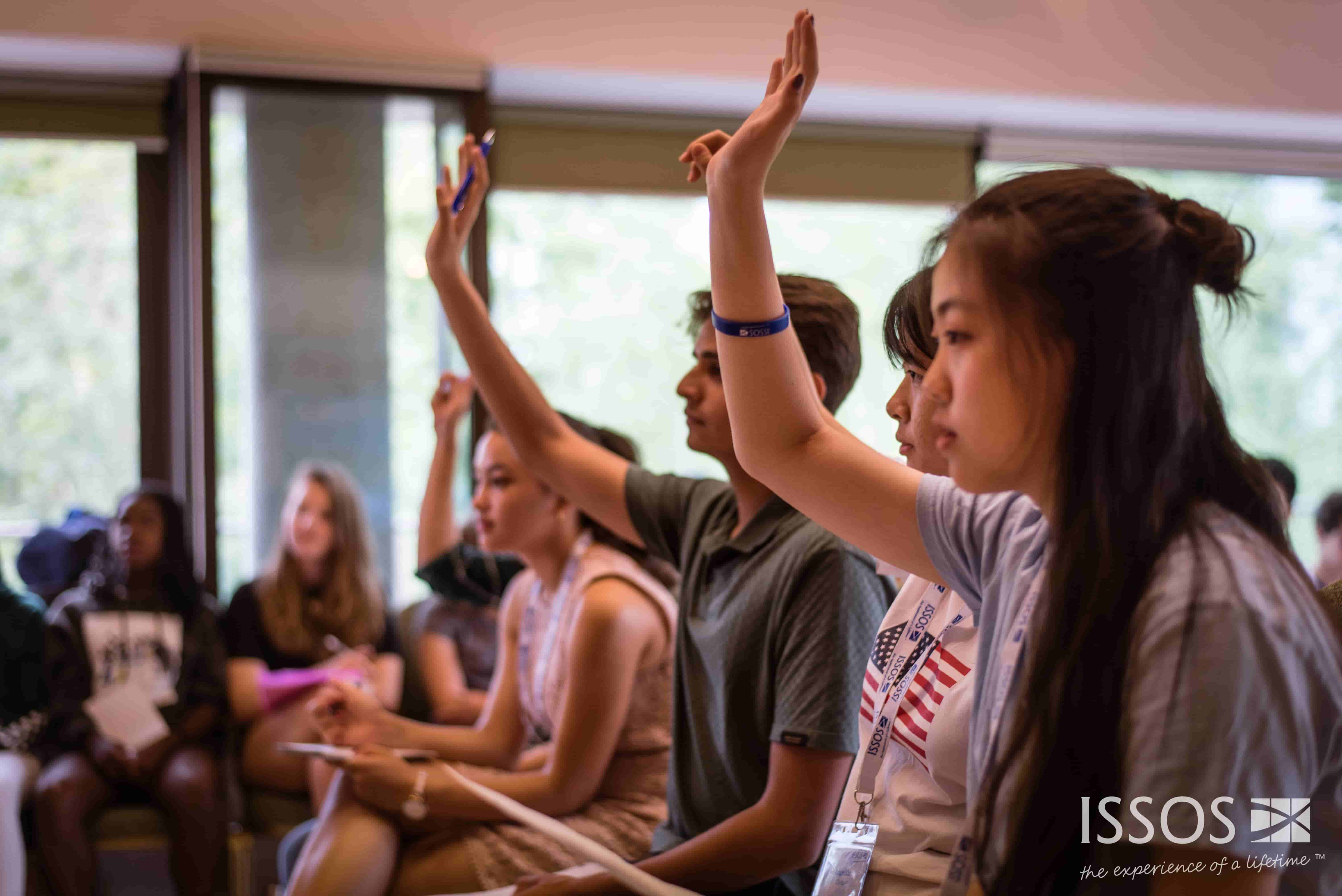 How It Works
We offer an all-inclusive 3-week residential stay at one of our exclusive University locations for students between the ages of 13 - 18

Students choose one Academic and one Elective option from the progamme.

Everyone takes part in exciting activities, evening programmes and cultural trips.

Each nationality is limited to 10% of the total intake of students to ensure a truly international experience.
we are here to help