ISSOS is a summer school unlike any other, we guarantee a summer you will never forget where you will make friends that last a lifetime.
The Groups
All students will be part of a group
Groups at ISSOS are your smaller family within the wider ISSOS Family. When you arrive you will meet your counselor and will be placed in a group based on age and gender, so you will always be with other girls or boys of the same age as you. There are normally between 8 to 15 students in one group and you will all stay in the same area of halls as your group counselor. As the head of your group, your counselor is there to help you with anything you might need, help your group to bond together and generally act as a big brother/sister figure for you throughout the programme.
Classes, clans and evening activities give you plenty of chances to mix with other students at ISSOS, but your smaller groups and your counselor will always be there for support. As with everything at ISSOS, our Scottish heritage comes into the groups too and they are all named after Scottish islands and rivers.
The Clans
The heart and soul of friendly competition
Clans are a very popular part of the ISSOS experience. We have 4 student clans, MacGregor, Wallace, Stewart and MacDonald. New students will be allocated to their clan at the Clan Calling event in the first few days, and you will remain a part of that clan every year that you return to ISSOS. If you have had brothers or sisters at ISSOS before you, you will always be in the same clan as your family members were.
Over the course of the programme, the clans compete against each other in a series of friendly competitions and fun team games. The events are judged by our impartial staff clan, the Munros, with the aim being to win as many points as possible in the hope of winning the clan Cup or Spirit Shield! As well as being a lot of fun the clan events are a great way for you to meet others on campus outside of your group or class friends.
4pm's
Afternoon entertainment
Each day after your elective class finishes (with the exception of Wednesdays) there will be activities for you to join in with to help you meet other students, learn new skills, or practice old hobbies. What is on offer varies at every campus because we plan these based on suggestions and requests from our students. Typically we have options like music sessions, football, beach games, swimming, badminton, yoga, zumba, card games, rugby, photography and art. You can let your counselor know what you would like to do and they can help to plan a 4pm for you.

Evening Programmes
A summer school unlike any other
We offer so much more than classes and culture at ISSOS. Evenings are filled with events and activities ranging from athletic to artistic, with something to match the talents of every student. The evening programmes include lots of clan events, like Dodgeball, Ultimate Frisbee, Danish Longball, Sandcastle Building, Urban Orienteering and Mini Olympics. There are also a variety of other events that take place, like our Counselor Fashion Show, the Disco, Scottish Country Dancing, Guest Speakers Debate, Theatre and Creative Night and many more. These events help to balance the academics and electives during the day and let you get to know lots of the other students that you might not have met during the day.
A Typical Week
The timetable above shows you what your weeks at ISSOS will be like.
Weekdays (apart from Wednesday afternoons) are taken up with class time, while Wednesday afternoon and Saturdays are reserved for cultural activities and day trips. Sundays are when you will have the most free time so you can enjoy a lie-in, phone your parents, explore the campus towns, relax or just hang out with friends. Although Sundays are for free time we also organise a variety of optional Workshops for you to participate in if you want to. Every evening there is an evening programme event which all students take part in.
We take the safety and happiness of our students very seriously at ISSOS and our team of dedicated counselors plan the evening activities, sporting events and take care of our students' welfare at all times. There is always someone on hand to help you find your way to class, tell you which shops might sell any supplies you need, phone home or simply have a chat with. Our counselors are on duty throughout the day and live in the accommodation alongside students, meaning they are available 24/7. In addition, two members of our campus management team are on duty every evening.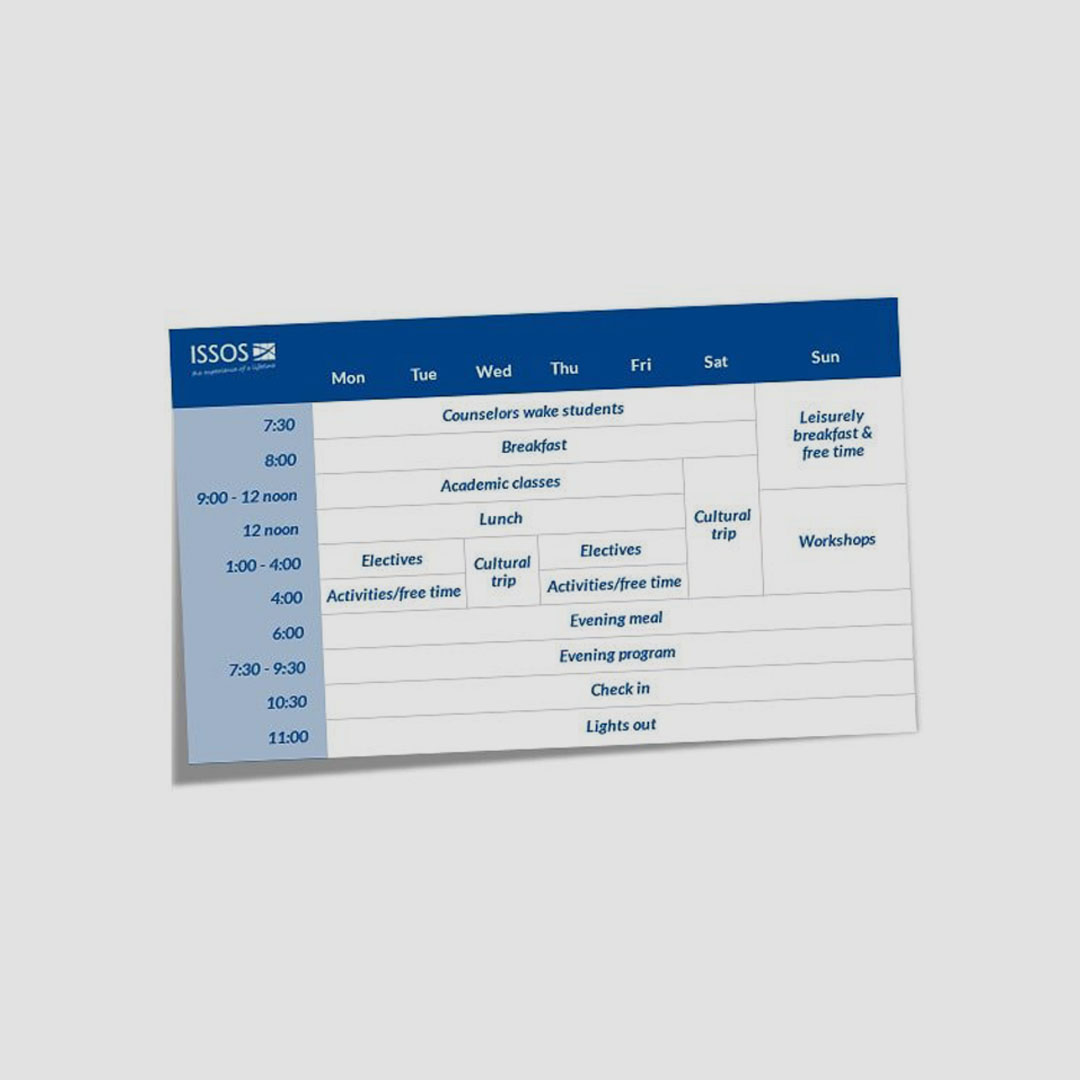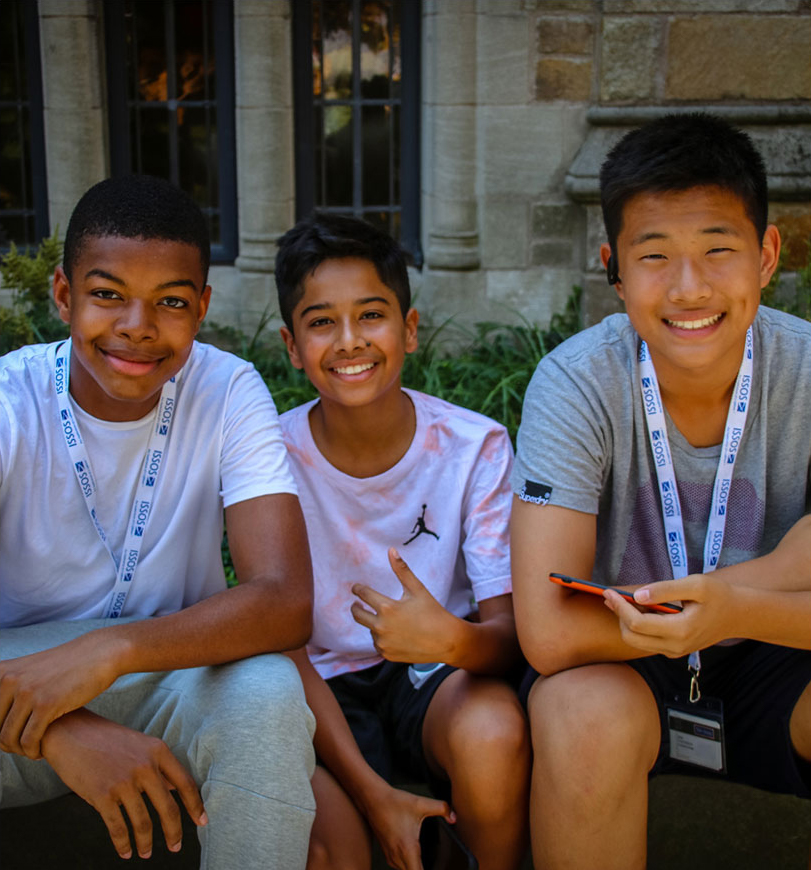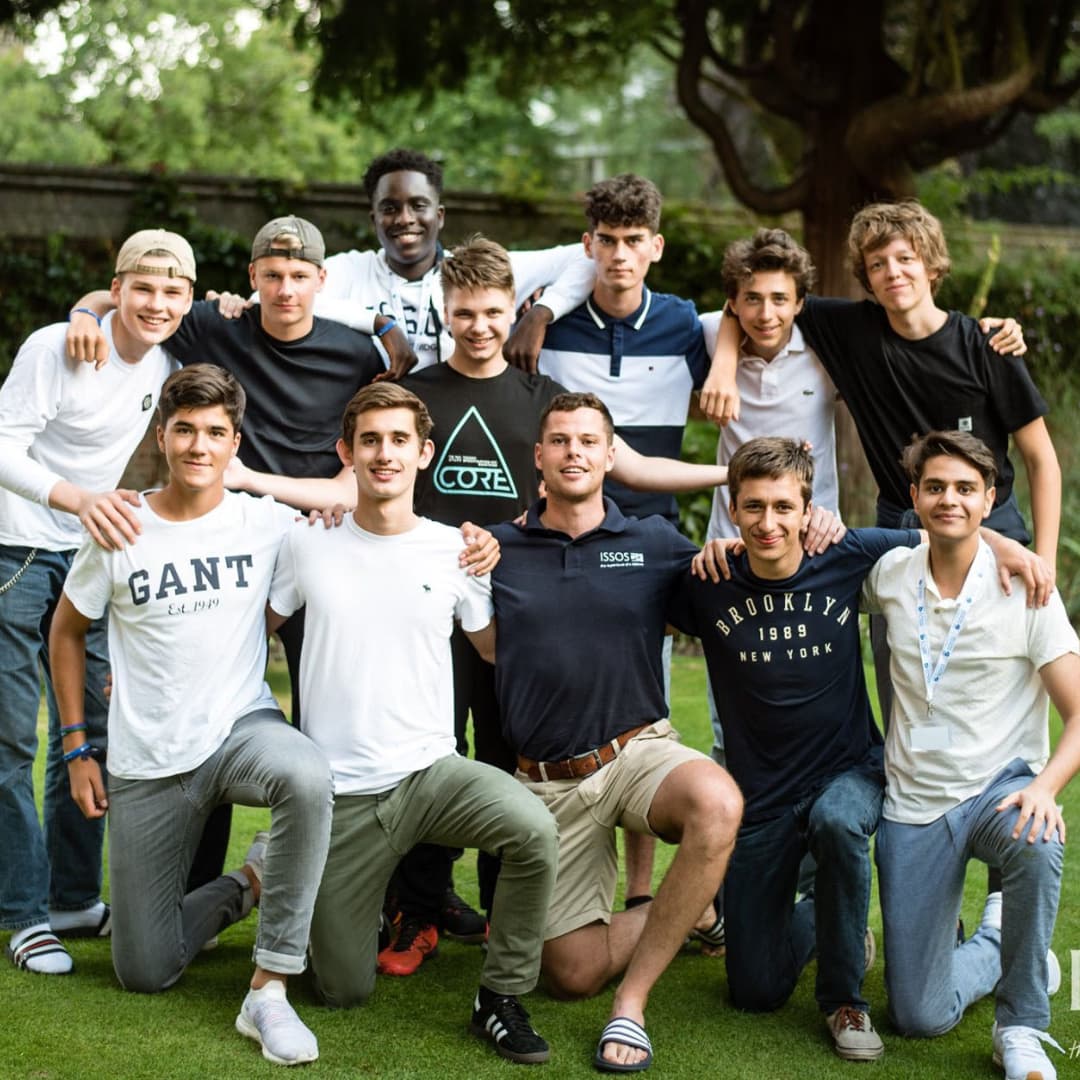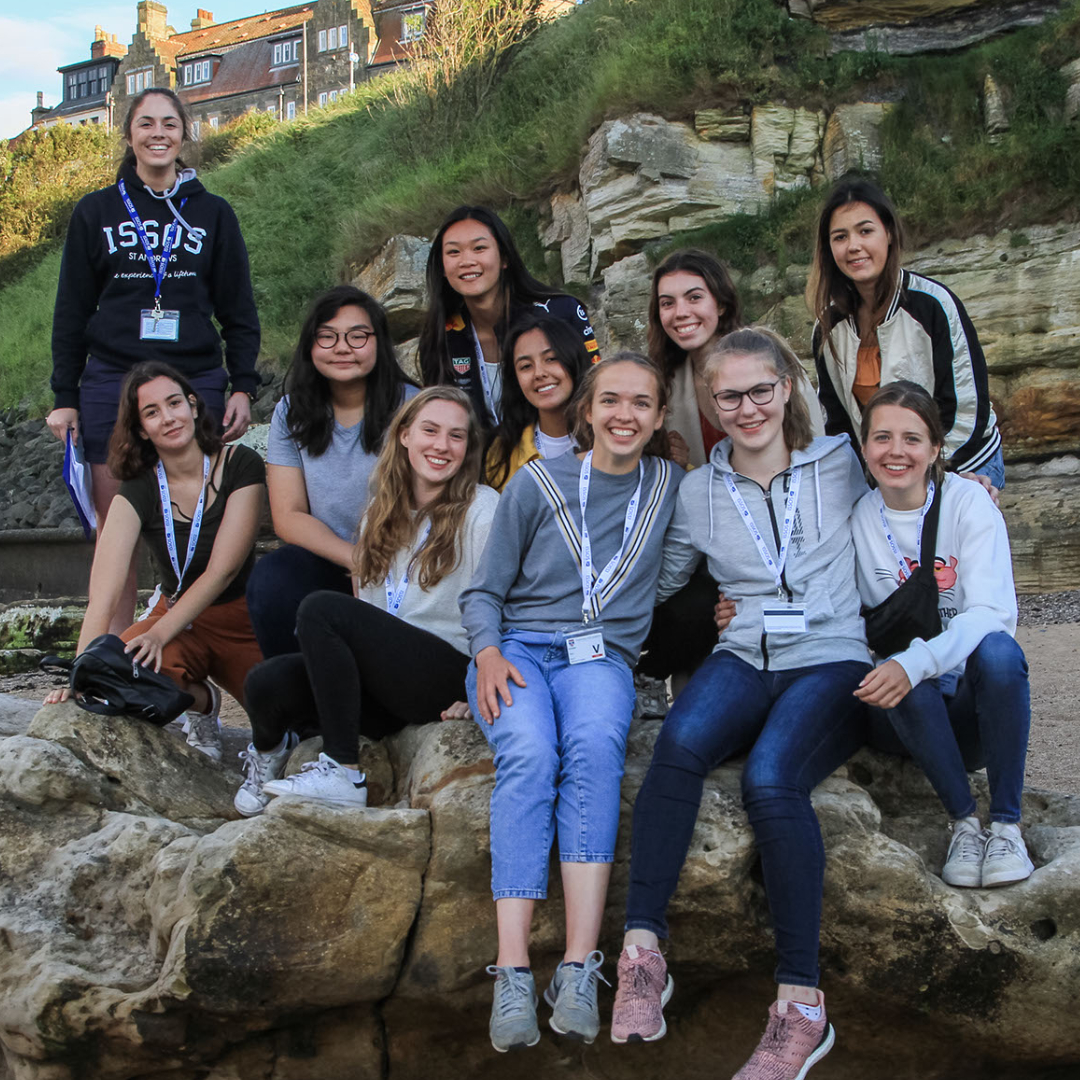 Student Information Pack
All the important information you might like to know about attending ISSOS as a student is in our Student Information Pack below.
Downloads