For ages 13 to 18

Suitable for students with English level B2 and above

Journalism at ISSOS gives our students the knowledge and skills that they need to effectively use the power in their words to tell impactful stories that can educate, inform and entertain others.
2024 session dates

Cambridge

Session 1

10 Jul - 31 Jul 2024
Journalism Summer School Course
Our summer Journalism programme gives budding journalists an insight into the exciting world of the media and they will leave with knowledge of a wide variety of areas of modern journalism, covering everything from reporting and current affairs to designing pages for publication.
Students taking this academic should have English language of level B2 or above. Please click here to read our FAQ about language level suitability for each class.
Benefits of Journalism at ISSOS

Develop strong research skills
Improve essay writing skills and argument structures
Enhance team working ability
Communicate more effectively
Learn how to analyze complex world issues
39 hours of tuition
Pair this class with one of our exciting elective subjects
What Students learn

Students taking our journalism summer programme will spend 3 weeks learning from a fully qualified journalist with working experience in the press. They will learn to sharpen their research and writing skills and discover how to effectively debate social, political and ethical issues.
The course will combine interactive seminars and practical assignments with individual and group exercises. They will discover all of the processes involved in news reporting, editing copy and designing pages for publication.
Students will also spend time investigating current affairs, practice the core journalistic skills of interviewing and research, and learn to write inspiring and accurate articles on a topic of their own choice.
As a group, the students on this course will be given the opportunity to help with some of the articles for the ISSOS Times, our summer school newspaper.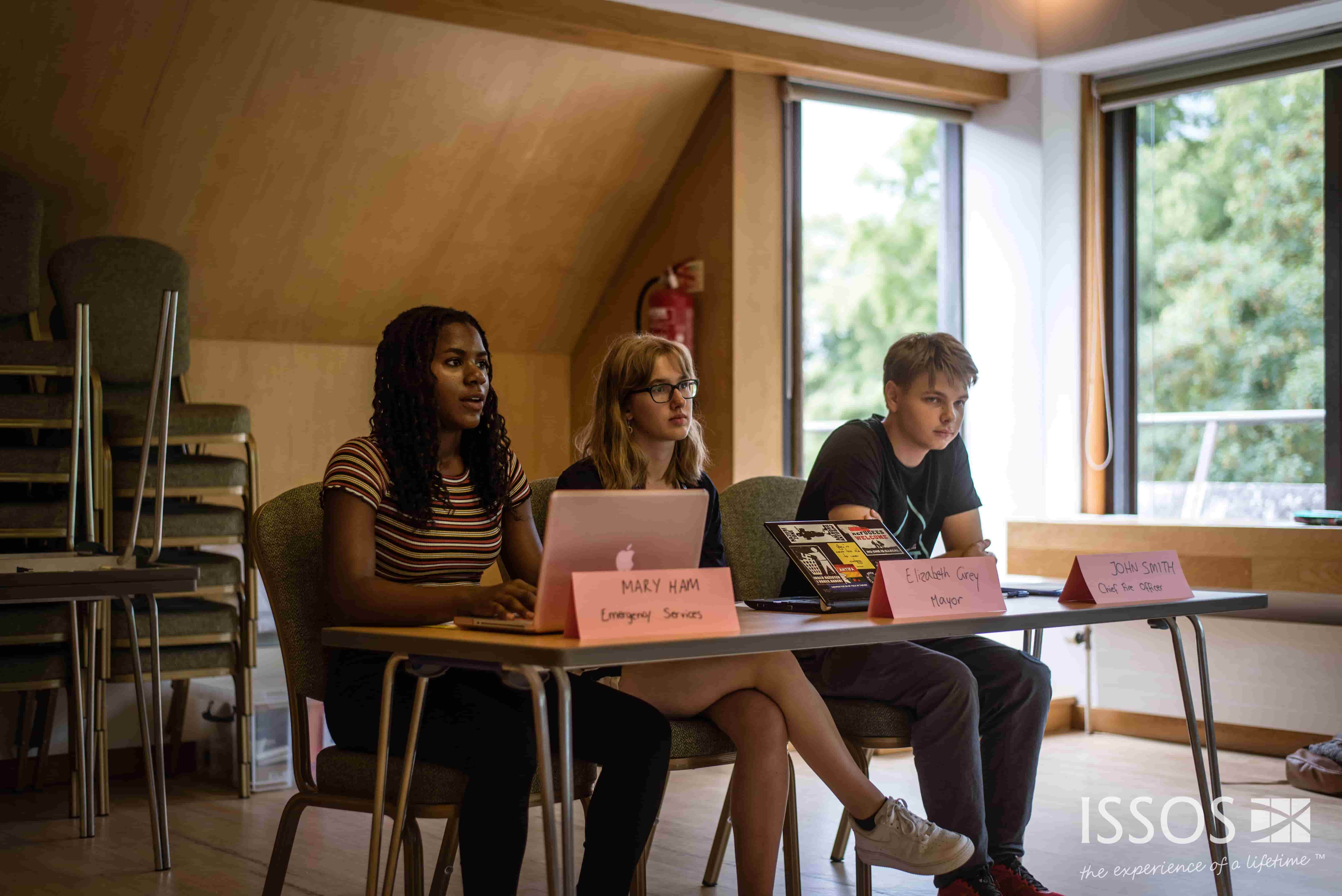 How It Works
We offer an all-inclusive 3-week residential stay at one of our exclusive University locations for students between the ages of 13 - 18

Students choose one Academic and one Elective option from the progamme.

Everyone takes part in exciting activities, evening programmes and cultural trips.

Each nationality is limited to 10% of the total intake of students to ensure a truly international experience.
we are here to help