For ages 13 to 18 Explore your theatrical skills this summer and work with your group to devise and perform a unique piece of theatre under the expert guidance of our theatre professionals.
2024 session dates

St Andrews

Session 1

30 Jun - 21 Jul 2024

Session 2

24 Jul - 14 Aug 2024

Cambridge

Session 1

10 Jul - 31 Jul 2024

Yale

Session 1

14 Jul - 4 Aug 2024
Theatre Summer School Programme
Over three-weeks, our theatre elective will combine skills-based masterclasses and ensemble workshops where students will work as a team under the guidance of a working theatre professional to create an exciting original piece to perform in the final week.
Benefits of Theatre at ISSOS

Learn from highly qualified Theatre professionals
Develop your performance skills
Boost confidence and public speaking skills
Work as a team to write and perform your own unique piece of theatre
Small class sizes and individually focussed instruction
33 hours of tuition
Pair this class with one of our exciting Academic subjects
What Students learn

This course has been specifically designed by theatre professionals to ignite students' passion for the performing arts, regardless of their previous experience.
The combination of classes and group workshops will help students develop a wide variety of skills relating to voice projection and movement including story-telling, mime, improvisation, posture and body language.
Participants will experience ensemble-based and devised theatre, and will also be offered the opportunity to learn and assist with directing, production and lighting.
This course will encourage students to discover their theatrical talents and develop their self-confidence, which will benefit them both on and off stage.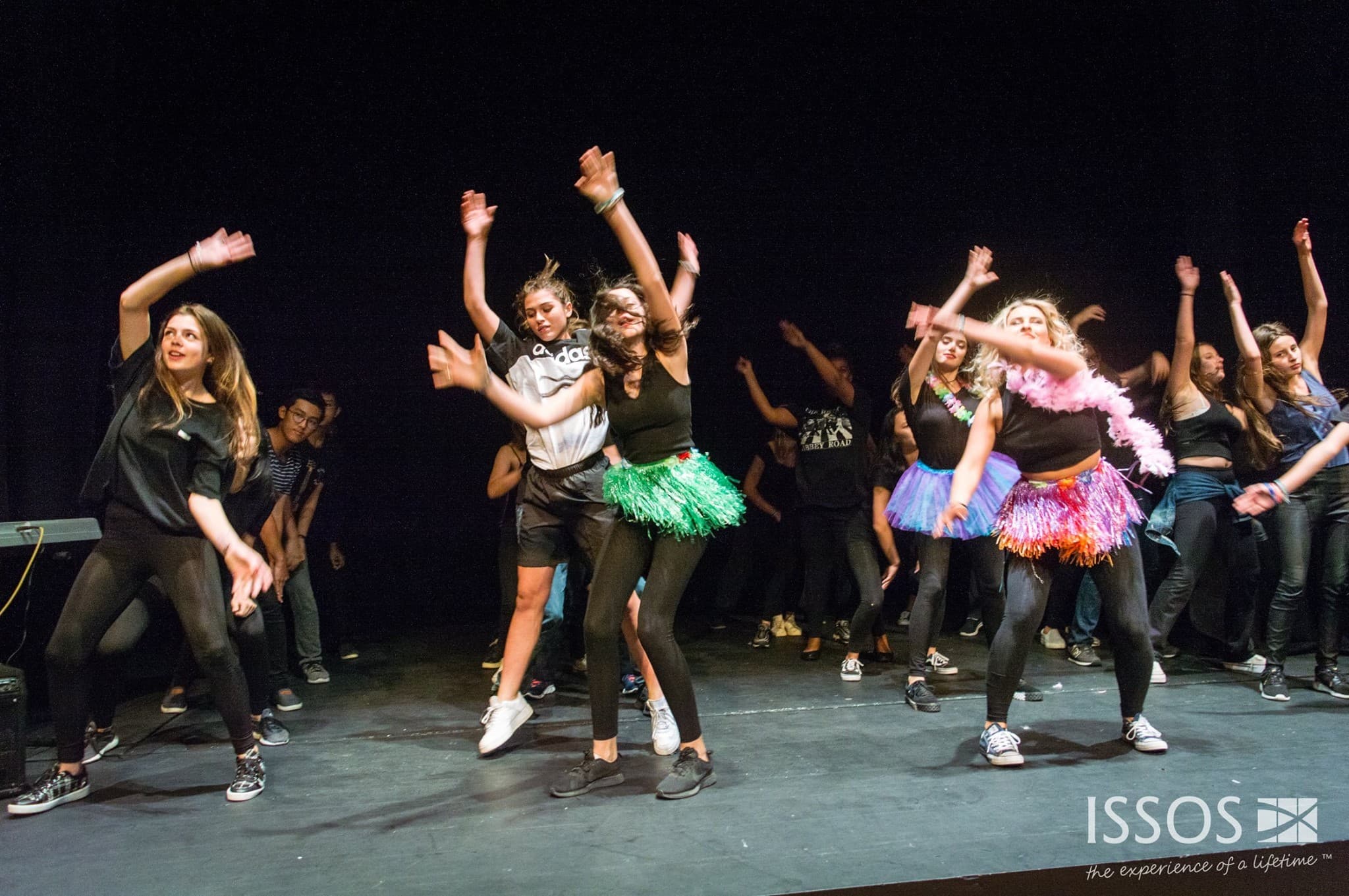 How It Works
We offer an all-inclusive 3-week residential stay at one of our exclusive University locations for students between the ages of 13 - 18

Students choose one Academic and one Elective option from the progamme.

Everyone takes part in exciting activities, evening programmes and cultural trips.

Each nationality is limited to 10% of the total intake of students to ensure a truly international experience.
we are here to help