We offer 13 to 18 year olds from all over the world the chance to combine learning, fun and cultural enrichment in the world-class universities of St Andrews, Cambridge & Yale.
ISSOS was created with one clear mission in mind: To create a safe place for people to learn and grow.
We provide a well balanced, supervised summer programme where students from all over the world come together to create an international family, choosing academic and elective classes to suit their needs and interests.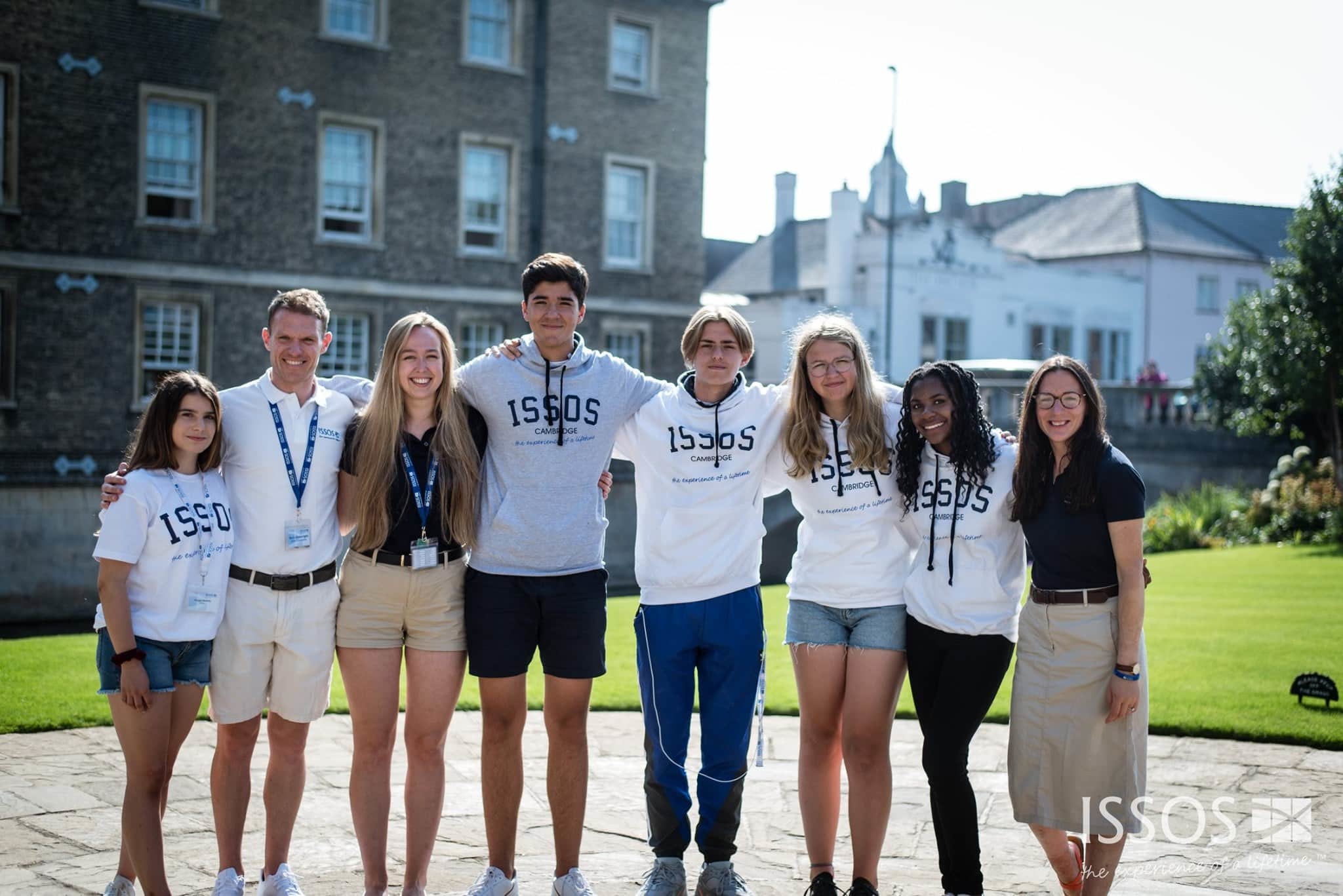 ISSOS International Summer Schools The ISSOS Story
We offer our students the opportunity to have the summer adventure of a lifetime where the focus is on personal safety and wellbeing, quality teaching and a truly international experience.
Our locations were carefully chosen for their safe and inspirational campuses. The historic and cultural towns of Cambridge, St Andrews and Yale allow students to experience life at these world-renowned and exclusive universities, within a safe and secure environment.
ISSOS endeavours to deliver the highest quality programmes led by an inspirational team. We welcome students from over 80 nationalities every summer, creating an international family where friendships span the world and last long beyond the summer.
Learn more
What Makes ISSOS Different?
We are ISSOS
We welcome students from over 80 nationalities
We limit places to 10% of one nationality
Native and non-native English speakers are mixed at all times
Beautiful, safe and world-renowned locations
45% of students return year after year
Well supervised and cultural experience
All courses are taught by fully qualified and highly experienced professionals in their subjects
An all-inclusive programme fee
Our mission & values
Say Hello
People and ISSOS
We take pride in the fact that we are a relatively small head office team at ISSOS. It means that when you call or email us, you will only ever speak to one of six people and we can build meaningful relationships with our ISSOS Families around the world.
Our summer school teams are individually selected and are highly qualified and motivated to deliver an incredible experience for our students.
Our Academic and Elective teachers are carefully chosen not just based on their qualifications, but for their expertise and experience in their subjects. Our summer school counselors and campus management teams also have a vast amount of experience in working with young people and in education, and many of them are teachers in their full-time roles too. Everyone in our summer team shares the same passion for working with young people and making sure that ISSOS is The Experience of a Lifetime for all of our students.
Meet the team