For ages 13 to 18 Develop your confidence and leadership abilities this summer at the same time as having fun and learning new skills in our varied and exciting Outdoor Leadership programme.
2024 session dates

Cambridge

Session 1

10 Jul - 31 Jul 2024

Yale

Session 1

14 Jul - 4 Aug 2024
Outdoor Leadership Summer Course
Our three-week outdoor leadership summer course is designed for all students, regardless of their fitness level or previous experience in outdoor activities. All of the lessons will be led by a professional in the outdoor education industry so that students of all abilities can enjoy the outdoors and gain valuable new leadership skills that will be useful in all areas of their lives.
Benefits of Outdoor Leadership at ISSOS

Learn to lead through outdoor activity
Improve your decision making and communication skills
Increase your confidence and personal motivation
Take part in a variety of exciting outdoor activities from rock climbing to sailing
Have fun outdoors while learning new skills
Small class sizes and individually focussed instruction
33 hours of tuition
Pair this class with one of our exciting academic subjects
What Students learn

Students in our Outdoor Leadership programme will spend their afternoons taking part in lessons that will cover a wide range of activities from sailing to raft building and team-building exercises.
Each of the lessons has been designed with a specific goal in mind, but the strong theme throughout this course will be to develop communication skills, help students learn to work as an effective part of a team and to build their self-confidence and leadership abilities.
The experience that will be gained during this summer school programme will last far beyond the three weeks at ISSOS and will give students skills that they can apply to many different areas of their life.
The beautiful surroundings of the ISSOS campuses offer the perfect environments for this exciting elective with a wealth of facilities available to help our students reach their goals.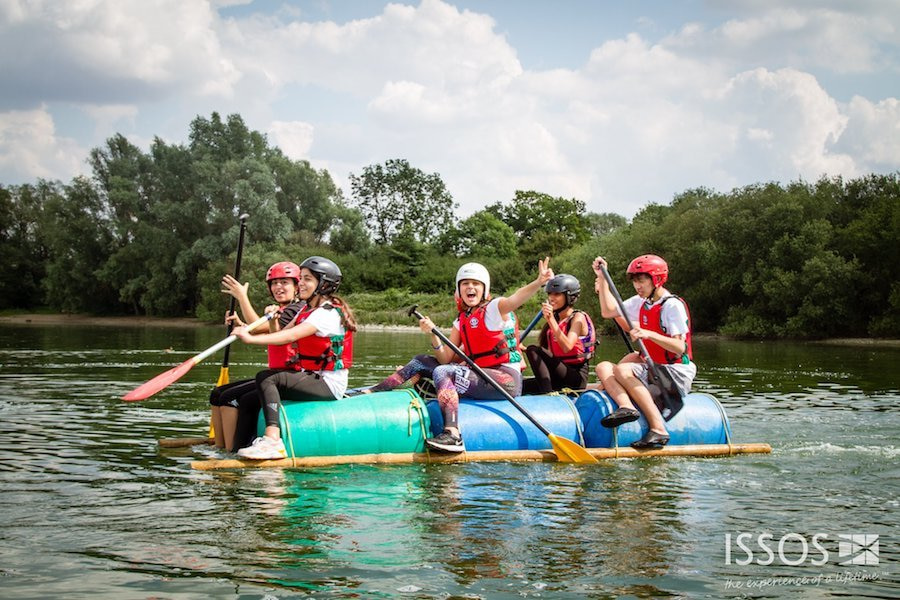 How It Works
We offer an all-inclusive 3-week residential stay at one of our exclusive University locations for students between the ages of 13 - 18

Students choose one Academic and one Elective option from the progamme.

Everyone takes part in exciting activities, evening programmes and cultural trips.

Each nationality is limited to 10% of the total intake of students to ensure a truly international experience.
we are here to help