For ages 13 to 18 Learn the art of photography this summer and use your skills to photograph landscapes, portraits, nature and tell a story about the world around you.
2024 session dates

Cambridge

Session 1

10 Jul - 31 Jul 2024

Yale

Session 1

14 Jul - 4 Aug 2024
Photography Summer School Course
Working with professional photographers, students of all abilities on our summer course will learn and develop their photography skills in a fun, informative and inspirational way using the beautiful surroundings of the ISSOS campuses to let their imaginations run wild.
Benefits of Photography at ISSOS

Expert tuition from professional photographers
Learn techniques to take and edit photos for the effect you want
Discover your creative talent and produce photography to tell your own story
Varied and exciting lessons with new topics every day
Showcase your work in our Photography Exhibition at the end of the session
Small class sizes and individually focussed instruction
33 hours of tuition
Pair this class with one of our exciting Academic subjects
What Students learn

Students of all levels from beginner to advanced will benefit from our summer photography programme. Students will be split into classes based on their levels of knowledge and will spend the 3 weeks under the expert tuition of our professional photography teachers.
The topics and subjects covered will be highly varied, from street and studio work to nature and portrait photography.
Beginners will learn the basics of using their camera to create and edit quality photographs, and our more advanced students can develop their skills and master advanced camera settings, lens techniques and use of advanced lighting.
All of our students will work towards creating a portfolio of their own work which will be displayed at the end of the programme at ISSOS' Creative Night.
Students taking Photography must bring their own DSLR camera with them.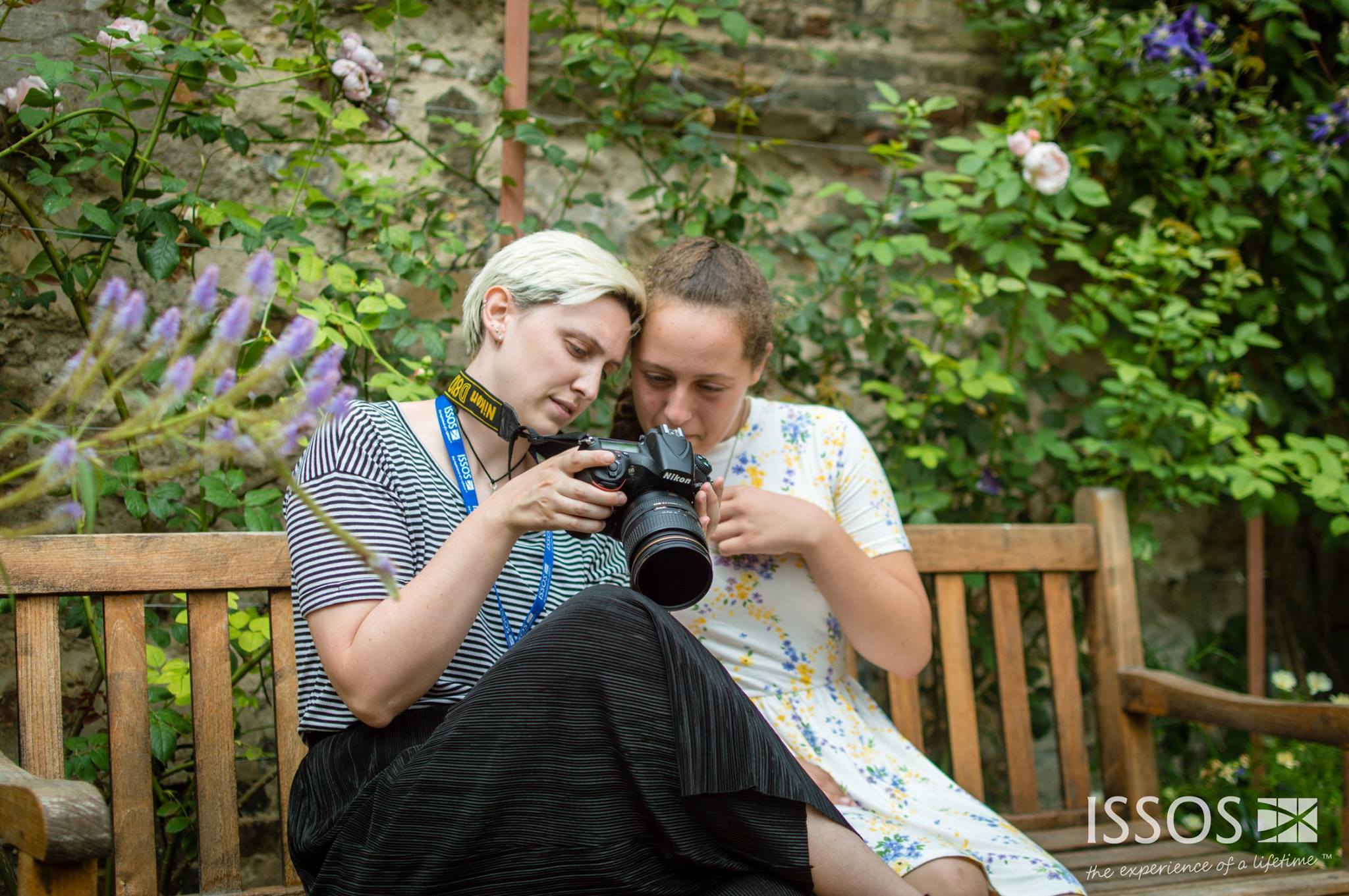 How It Works
We offer an all-inclusive 3-week residential stay at one of our exclusive University locations for students between the ages of 13 - 18

Students choose one Academic and one Elective option from the progamme.

Everyone takes part in exciting activities, evening programmes and cultural trips.

Each nationality is limited to 10% of the total intake of students to ensure a truly international experience.
we are here to help