Come and work for us in the US at Yale University
Dates & Locations
St Andrews, Scotland
We need you from: 28th June - 17th August 2020.
Cambridge, England
12th July - 6th August 2020
Learn about the schools


What We Do at ISSOS
The exclusive ISSOS summer school programme offers high school students from all over the world (aged 13-18) the unique opportunity to combine learning, creative enrichment and action-packed adventure in one of three amazing, historic and picturesque university towns of St Andrews, Cambridge and Yale. We have a fantastic team of 35 staff in each location who look after our students. There are both teaching and non-teaching roles and all of our positions are paid and include free room and board at the university.

Learn more


Working in the UK
Candidates applying for roles within the UK must either be UK/EEA citizens or hold a valid visa allowing them to work in the UK. Unfortunately, ISSOS does not sponsor candidates to work in the UK. Find out about UK VISAS
If you are interested in finding out more about specific roles, dates or you would be interested in applying, please follow the link to check out our available positions for next summer. View vacancies
Are You Looking For The Summer Experience Of A Lifetime?
ISSOS prides itself on finding the best staff to inspire, educate and protect the safety of our students. We are looking for staff who are passionate about working with young people and are dedicated to making sure the future generation of students have the confidence and skills to live their best life. We have a high number of returning staff, which is testament to how much they enjoy the experience! If you are looking for a summer like no other, full of laughter, friendship, fun and if you would like your eyes and heart opened to a completely unique experience then apply and get ready to have the summer of a lifetime.

Find out more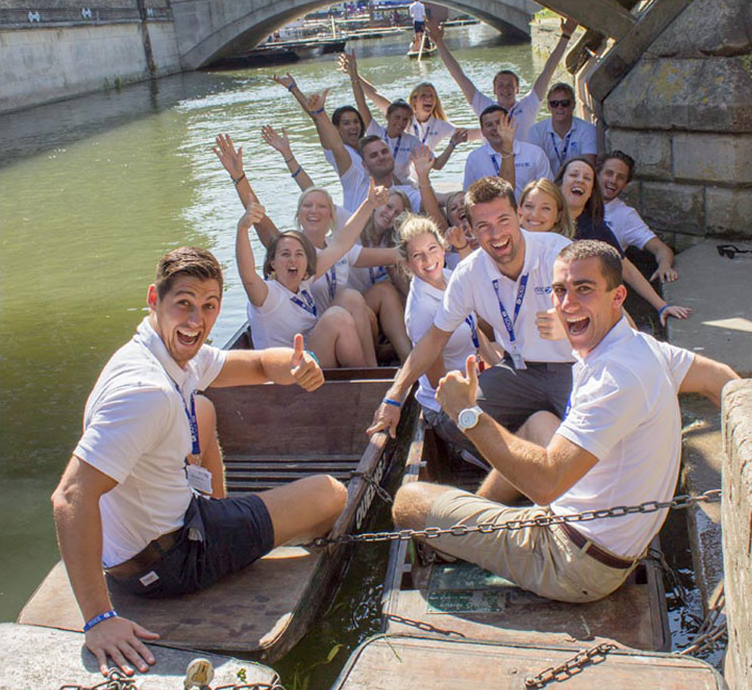 Travel information
Please visit our Travel Information page, which gives information about airports, arrival and departure dates/times, coach transfers, packing lists and unaccompanied minors.

Visas & Insurance
Some insurance cover is included in our program fees. Please see our Visas and Insurance page for further information.

Safety & Security
The safety and well-being of our students is our number one priority at ISSOS. Further information can be found at our safety & security page.