Full day Saturday trips to exciting cities and half day Wednesday trips to places of cultural interest, with a final half day trip to enjoy with your new friends.
All of our day trips are fully insured and supervised by our trusted and registerd team. At ISSO we have carefully planned activities for students to particpate in whilst on all of the trips.
There are no classes at the weekends, so you will spend your Saturdays exploring exciting nearby cities!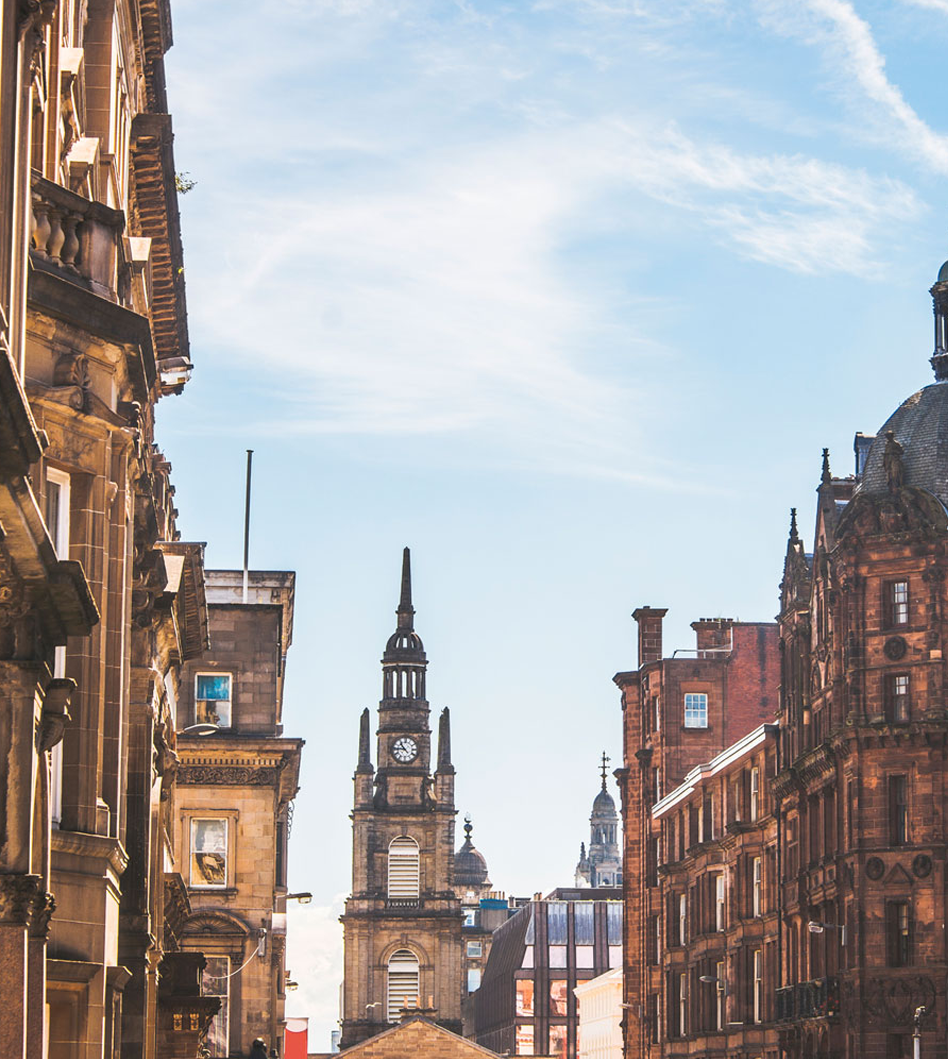 Saturday
Glasgow
Glasgow is one of Scotland's most exciting cities, known as the second biggest city of the British Empire, with stunning 18th century architecture and holding the title for one of the best shopping cities outside of New York. When students go to Glasgow they will visit Kelvingrove Art Gallery which is home to the Salvador Dali masterpiece "Christ of St John of the Cross". After the art gallery students will have the opportunity to shop in Glasgow's main shopping district before returning to St Andrews. Returning students and those interested can also choose to tour Glasgow University instead of going to Kelvingrove Art Gallery.
Saturday
Edinburgh
Edinburgh is Scotland's Capital city and is home to the World's largest arts festival, The Edinburgh Fringe Festival. Students will go on a one-hour walking tour of this fascinating city and will learn about Edinburgh's haunted streets, The Scottish Parliament, Edinburgh Castle and all the things that make Edinburgh one of the best cities in the world. Our students will walk down the famous Royal Mile and have time to shop in Princes Street and have lunch in Princes Street Gardens before returning to St Andrews. Students will be given the option to visit The National Museum of Scotland, The Edinburgh Dungeons or Camera Obscura while in Edinburgh.
Go on two of the four trips over the three weeks after schools out at 12pm on wednesdays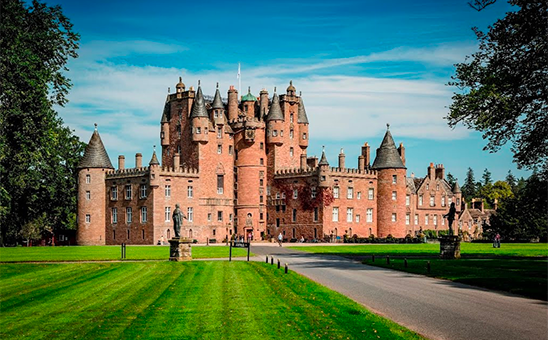 Wednesday
Glamis Castle
Glamis Castle is the home of the Earl and Countess of Strathmore and Kinghorne. Students can enjoy the history and beauty of Glamis Castle by taking a guided tour with one of the expert guides and soak up the atmosphere of a thousand years of history.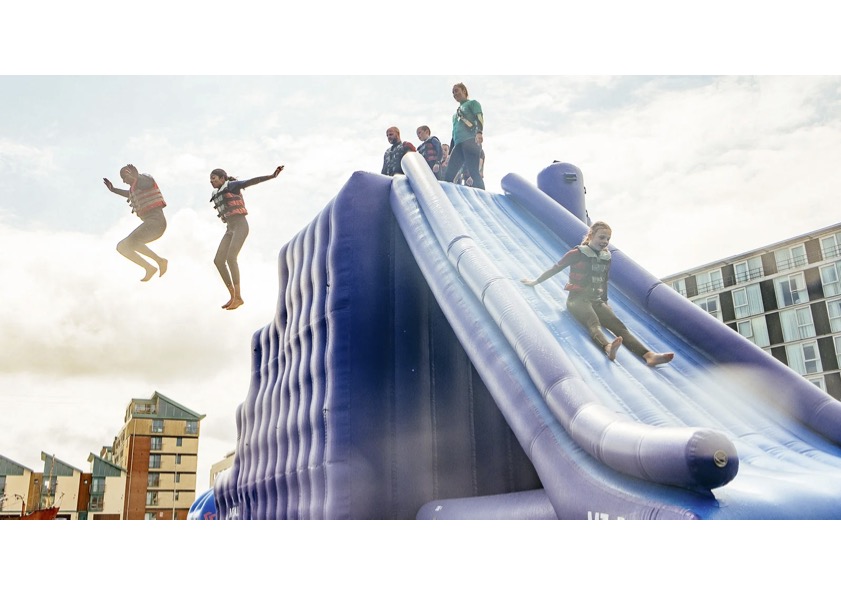 Wednesday
Wild Shores Aqua Park
This water-based Aqua Park is basically a giant floating playground. The course includes a range of features that vary in difficulty, meaning that Aqua Park has something to suit everyone. You will leave the park with a huge smile on your face and feeling a sense of achievement!
Students must be able to swim 25 meters.
Students need to bring swimwear, a towel, and a pair of flip-flops or similar to walk around the site in. Wetsuits are provided.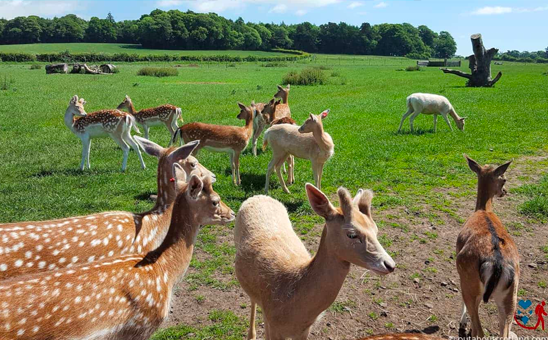 Wednesday
Scottish Deer Centre
The Scottish Deer Centre is set in the Fife countryside and covers over 55 acres. Their collection includes 14 species of Deer from around the world, Fife's only Wolf pack, Otters and other rare Scottish species including the Wildcat. The Deer centre is also home to the Raptor World Bird of Prey Centre.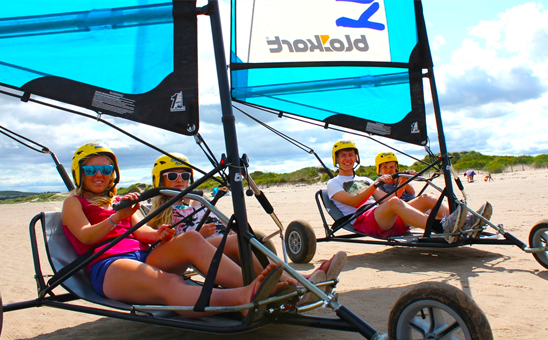 Wednesday
Blown Away
Students have the opportunity to experience an afternoon of outdoor activities on West Sands beach.
Time to hang out on your final half day of fun.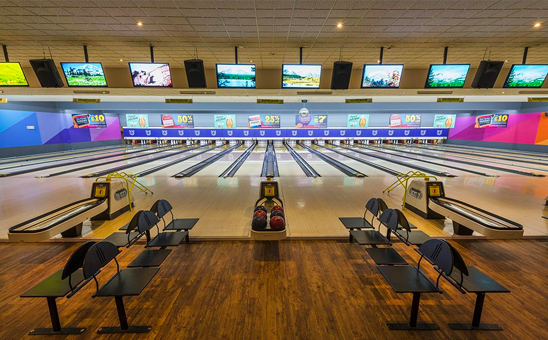 Final Half Day
Ten Pin Bowling
On the final trip day of each session all students and staff are invited to go ten-pin bowling. This is a great trip that allows students and staff to hang out and spend time bonding before they prepare to leave us to return home.