Our Safety Charter and Refund Promise
Dedicated to keeping your family, our ISSOS family, safe.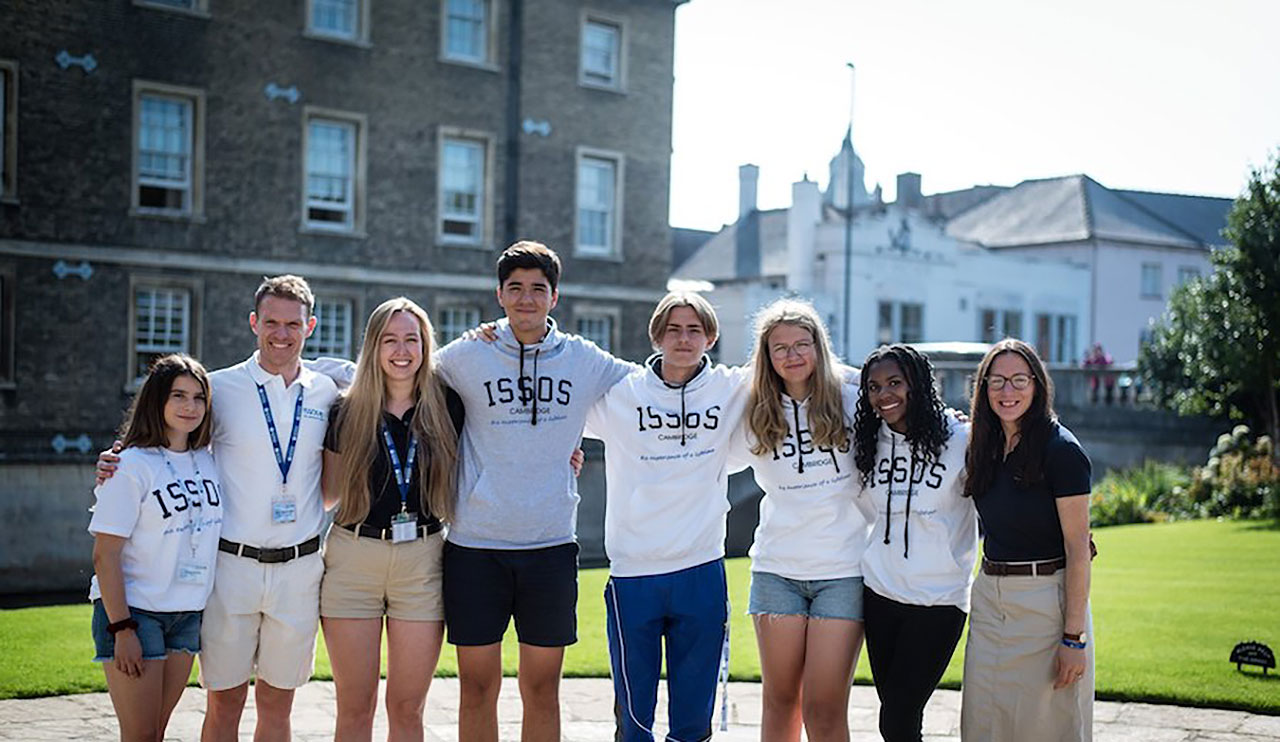 Dedicated to keeping your family, our ISSOS family, safe.
The heart and soul of ISSOS, and the thing that so many people love about our programs, is in bringing people together from every corner of the world and welcoming them into one big, international family.
The world has changed significantly since our ISSOS family was last together in 2019, and the Coronavirus pandemic has made everyday activities, as simple as hugging our friends, impossible.
Safety has always been our number one priority, so while we are incredibly excited to open our doors again in 2021, we do so knowing that we have even more of a responsibility than ever to keep your family, our ISSOS family, safe.
With 15 years of operating summer school programs behind us, our standard safety and operating procedures are already second to none, and we are now looking at how we can adapt these, as well as developing a range of additional, Covid-specific, procedures so that we are ready to implement anything that is needed next summer.
St Andrews, Cambridge and Yale are all already welcoming their own students back, and we will be working with them to make sure that we can welcome our students safely to their campuses next summer.
As we did this year, we will be constantly monitoring the changes around Covid-19 and will be adhering to the latest UK and USA government guidelines, as well as information provided by the relevant public health bodies, and the British Accreditation Council.
We know that so much can, and will, change between now and summer 2021. But you can be confident that, whatever the reality of the world is at that time, we will do everything that we can in preparation now to ensure the safety of everyone within the ISSOS family.
Details of our confirmed Covid-19 safety charter will be released closer to summer 2021, as and when we know which measures will be needed at that time.
Our Refund Policy
We know that booking a place on a summer program in the current environment may raise some concerns. So in order to offer you some comfort, we are adjusting our Terms and Conditions* to offer a FULL refund of tuition fees if you choose to cancel, for ANY reason, before the 1st of February 2021.
It means you can book now to secure your first choices of academic and elective, with the comfort of knowing that, if you decide to cancel, you will receive your tuition fees back.
*Full details of our updated T&Cs will be available on our website soon.
Changes to the program
We will do everything we can to give our students the full experience that they look forward to so much. However, some of our day trips may be subject to change if travel restrictions surrounding the Covid-19 pandemic mean it is not possible/safe for us to complete the trip at that time. In this instance, we will arrange an alternative activity for our students.
In addition, we may need to charge a small additional fee for all airport pick-up and drop-offs. This cost will be minimal and will purely be to cover any additional costs if more buses are required to adhere to social distancing laws at that time. We will inform all parents of any costs as soon as we are able to determine if they will be required.