ISSOS is in Session
On Sunday 1 July, 150 students arrived in St Andrews to start their summer school journey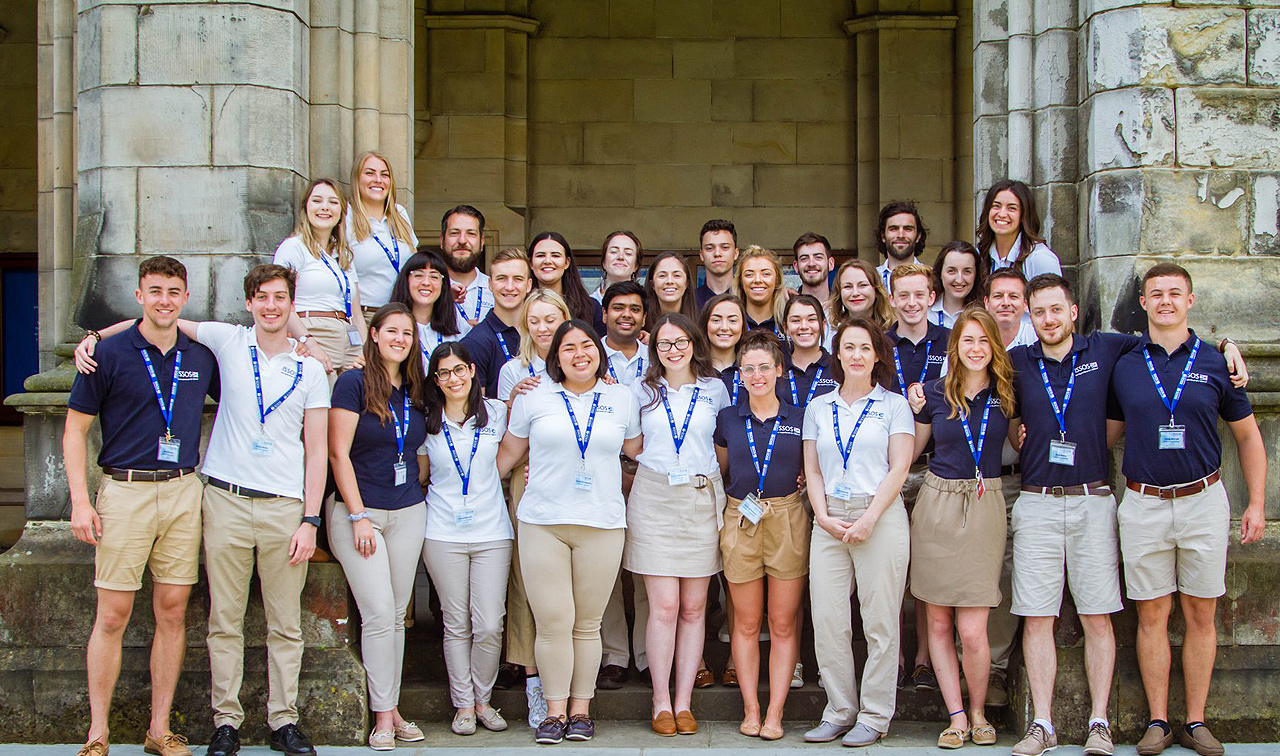 On Sunday 1 July, 150 students arrived in St Andrews to start their summer school journey. With over 70 nationalities represented, it is a very international mix of young people between 13 and 18 years old. Everyone has been getting to know their counselors and teachers as well as the town of St Andrews, as this is the first time many of our students have been to Scotland.
Classes started on Monday and our students are settling in well to their groups and have also been called to a 'Clan'.
One of the unique traditions at ISSOS are Clan events. All students become a member of a Scottish Clan and take part in team games and competitions throughout their stay at St Andrews, Cambridge or Yale. Our Session One students have now been assigned their Clan; Wallace, MacGregor, Stewart or MacDonald.
During the next few weeks, students will compete for the coveted 'Clan Cup' winning points for their Clan. The competition culminates in the 'The Highland Games' where students take part in 'Welly Wanging', 'Tossing the Caber', and the all school 'Capture the Fag' event, earning the last vital points for their Clans.
You can watch Clan Calling here: