ISSOS 2021 Applications OPEN!
Applications for our 2021 summer programs in ST ANDREWS and YALE are NOW OPEN*!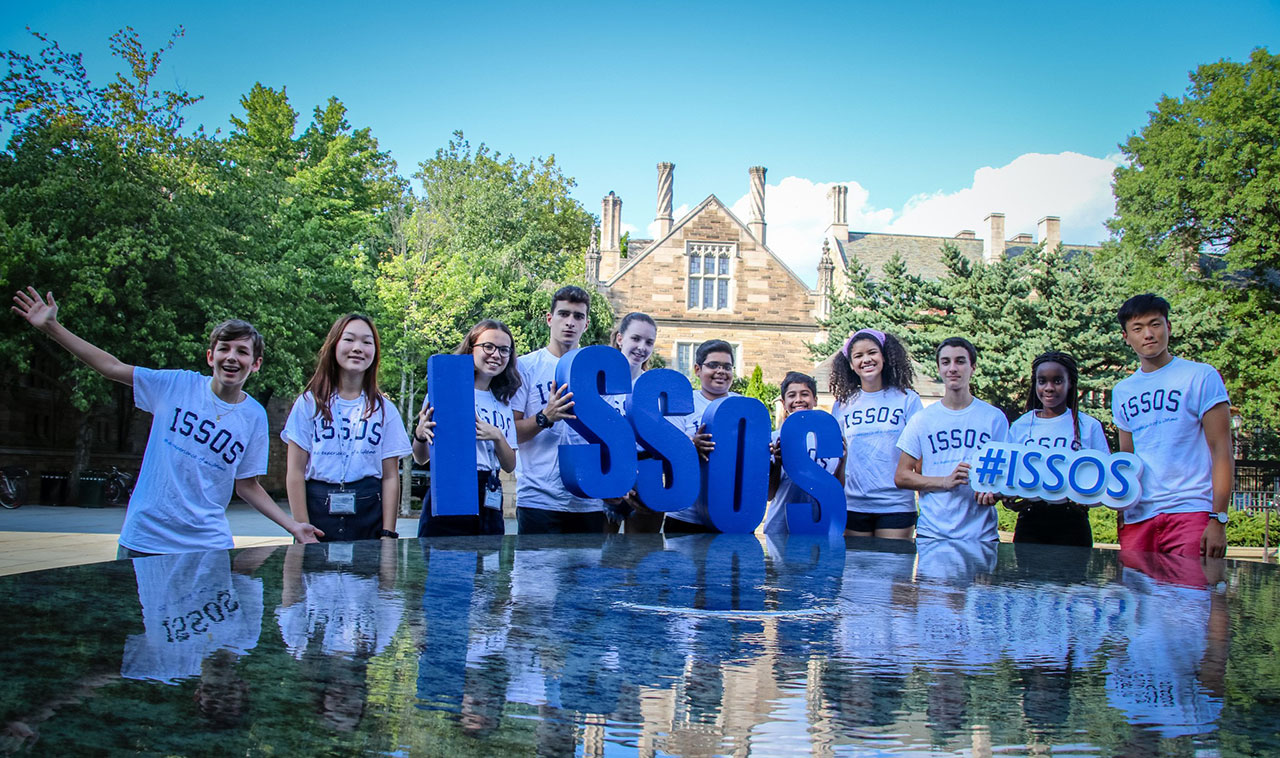 If you missed out on joining the ISSOS family in 2020 please bear in mind that we only accept 10% of any one nationality and some classes do fill very quickly.
In addition, this year we have fewer places available as just under half are already full with 2020 students who chose to carry their places over - so please do apply early to avoid disappointment and secure your first choice of classes.
*Due to unavoidable delays in confirming dates for our contract, we are sorry to say that ISSOS Cambridge will not be running in 2021.
ISSOS at Cambridge will return in 2022, but we will be offering some of our most popular Cambridge classes in St Andrews this summer instead.
Pre IB is now a more inclusive, advanced Study Skills academic
2020 saw students all over the world facing unprecedented academic challenges, missing out on weeks, and in some places months, of vital time in school with their teachers.
At ISSOS, we have a unique opportunity to help students get some of that time back during the summer. So we looked at our programs to see how we can help those who might be worried about essential academic skills they missed out on developing.
With that in mind we decided to adapt our Pre IB academic, making it a more inclusive Study Skills program, and therefore helping to meet the needs of students in a much broader range of school curriculums from the IB to A levels, SATs and more.
The new Study Skills academic will still include the aspects of the Pre IB program that made it so beneficial but will focus on broader, advanced-level study skills aimed at all students entering their final years of high school and equip them with vital skills they will need as they go on to University.
Read more about our new Study Skills academic HERE
Dedicated to keeping your family, our ISSOS family, safe.
The safety of everyone, both students and staff, within the ISSOS family has always been our top priority. In light of the Covid-19 pandemic, this is more important now than ever.
That's why we want you to know that we are working hard to do everything we can to plan and prepare for whatever summer 2021 might bring so that you can book with confidence in us.
Our Safety Charter sets out our commitment to you, and to give you extra peace of mind we are also amending our Terms & Conditions to issue full refunds of tuition fees if you book but choose to cancel, for any reason, before the 1st of February 2021.