Head Female Counselor
Yale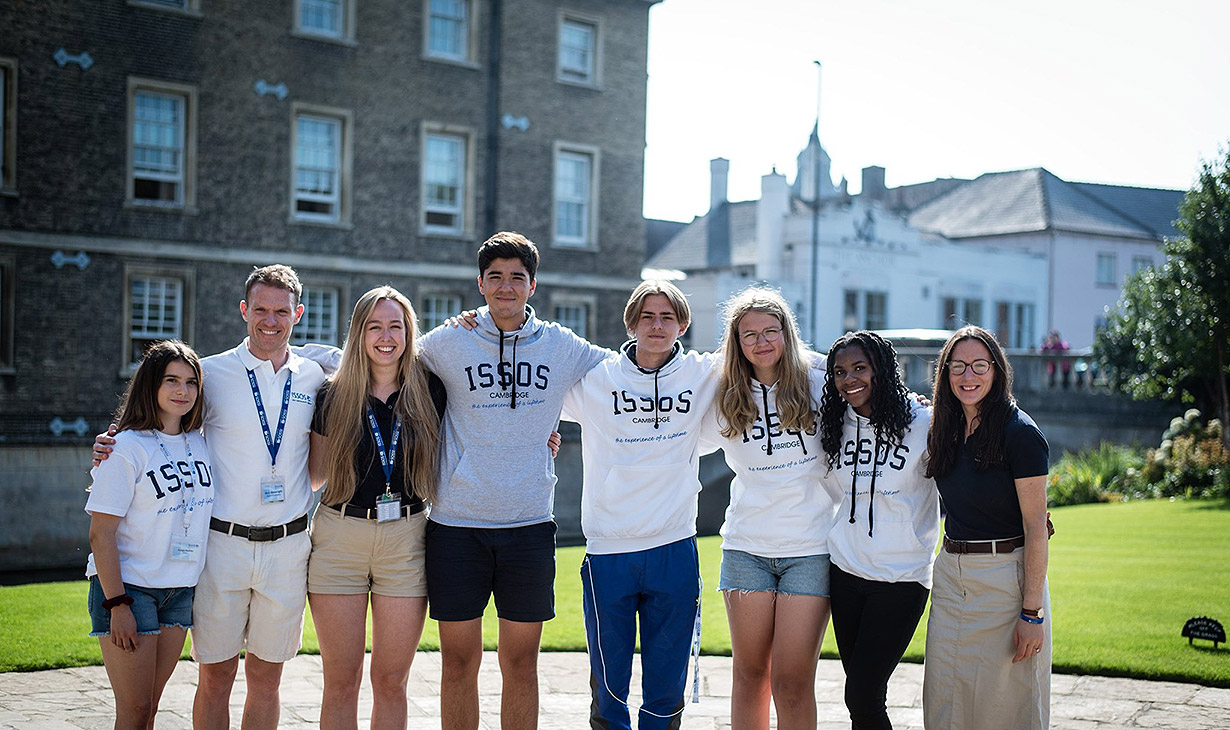 WHAT DOES THIS JOB INVOLVE
There are two Head Counselors at each ISSOS campus, one male and one female. Working as a team, you will be responsible for managing, motivating, supervising and leading your team of 15 Counselors in their daily roles and responsibilities. Along with your partner, you will be responsible for ensuring the welfare and safety of up to 150 international students, aged 13-18 and need to be comfortable and capable of dealing with any disciplinary issues with regard to both students and counselors if they were to occur.
You and your team of Counselors will be responsible for running the sporting activities, the evening programmes and the cultural trips. Your team will be made up of people who are passionate about providing a great experience for their students and are fun in nature
As one of our Head Counselors your role within the summer school is essential to its success and the responsibility of this position comes with plenty of challenges but an even greater number of rewards. All of our summer positions are fully residential and all of our staff teams will be actively involved in the various events and activities that we put on for our students.
YOUR MAIN RESPONSIBILITIES:
Management and motivation of a team of 15 staff
Overseeing the welfare of 150 students
Planning and running large group events
Managing cultural trips
Planning and coordinating the arrival and departure of our students
Sending daily reports to Head Office
Running daily meetings with staff and students
Motivating your team
WHAT SKILLS/EXPERIENCE DO YOU NEED?
Previous experience working with young people is essential
Previous people management experience preferred
You must be fluent in English
THE TYPE OF PERSON WE ARE LOOKING FOR:
Passionate about working with young people and understands the positive impact they can have on their students.
Hard working and reliable
Clear and effective communicator
Ability to address difficult situations in a calm and professional manner
Flexible attitude
Confident speaking to large groups of people
Enthusiastic and self motivated
WHO CAN APPLY?
To apply for our roles you must either be a UK or a US citizen, or have the legal right to work in the country you are applying for a role in. Please note that we cannot sponsor visas for working in the UK.
ANYTHING ELSE YOU SHOULD KNOW?
All of our staff must pass a full criminal background check*
We provide full bed and board for you at our campuses, plus fixed payment
This role is available in St Andrews and Cambridge
WHAT WILL YOU GET OUT OF IT
Our Head Counselor roles are a great opportunity for anyone looking to build on their previous work with young people and gain invaluable experience that can be put into use in their full time careers. You will develop your leadership and management skills while working with students and staff from over 80 nationalities, at the same time as having a fantastic summer experience of your own. No two days at ISSOS are the same and we are really proud of the fact that our staff team have as much fun during the summer as our students do.
WHEN AND WHERE WE NEED YOU:
St Andrews: 28th June - 17th August 2023
Cambridge: 8th July - 3rd August 2023
Yale: 12th July - 7th August 2023
Read our staff testimonials or check out our Staff FAQs
Disclaimer
*ISSOS International and ISSOS USA are committed to safeguarding and promoting the welfare of its students and expects all stakeholders to share this commitment. Successful applicants will be expected to hold a current PVG/DBS or equivalent enhanced background check/be willing to obtain one. The cost of this will be covered by the company. Employment will be subject to the company receiving two references from previous employees covering your suitability for the specific position and working with those under 18 years old.
Worked with ISSOS before?
Apply Now