Theatre Teacher
Yale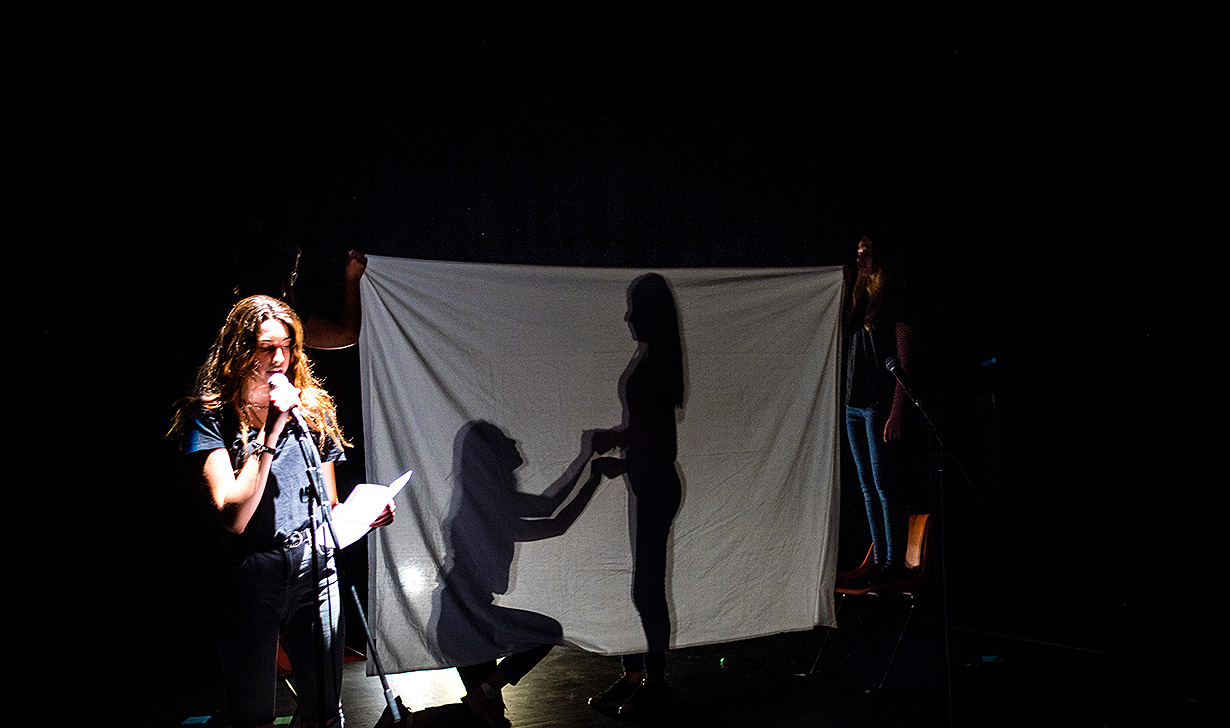 WHAT DOES THIS JOB INVOLVE?
Our Theatre course offers students the opportunity to explore and develop their theatrical skills and talents and use them to develop a unique piece of verbatim theatre with aspects of physical theatre. You will be tasked with combining a series of skills-based master classes and ensemble workshops in which students will work as a team to create an exciting piece of original theatre to be performed in the final week.
Throughout the 3-week programme your aim will be to enthuse your students with a keen interest in the performing arts, regardless of previous experience, and encourage them to discover their talents and develop a new-found self-confidence both on stage and beyond.
As an ISSOS teacher you have your own class of international students aged 13-18 years old. Our classes are kept small in order to provide individual attention, personalised instruction and create an encouraging, supportive and fun environment for students to learn while making new friends from around the world.
Although we provide every teacher a guide as to what each lesson should achieve, we ask our teachers to bring their own experience and personality to each class and create their own stimulating and challenging lesson plans.
We are looking for charismatic, inspirational individuals who are experienced in their field and who can provide a nurturing yet challenging atmosphere with individual attention and strong classroom management skills.
All of our summer positions are fully residential and all of our staff teams will be actively involved in the various events and activities that we put on for our students.
YOUR MAIN RESPONSIBILITIES:
Teaching a class of international students, 3 hours per day, 4 afternoons per week for the duration of the 3 week programme
Creating and delivering lessons tailored to improving students' performance skills
Helping the students devise an original piece to be performed in the final week
Taking part in evening activities (compulsory rota basis)
Making sure students are safe and happy at all times
Being a positive role model
Contributing a short article for our summer magazine, The ISSOS Times
WHAT SKILLS/EXPERIENCE DO YOU NEED?
Experience and knowledge of a variety of performance styles, including verbatim and physical theatre
Previous teaching experience is essential
Experience in teaching international students preferred
You must be fluent in English
THE TYPE OF PERSON WE ARE LOOKING FOR:
Clear and effective communicator
Enthusiastic and self motivated
Passionate about instilling a love for your subject in your students
Team player who is willing to be involved in the wider summer school programme
WHO CAN APPLY?
To apply for our roles you must either be a UK or a US citizen, or have the legal right to work in the country you are applying for a role in. Please note that we cannot sponsor visas for working in the UK.
ANYTHING ELSE YOU SHOULD KNOW?
All of our staff must pass a full criminal background check*
We provide full bed and board for you at our campuses, plus fixed payment
All staff are required to be on duty (on a rota basis) for evening programmes, activities, day trips and arrival/departure days.
This role is available in St Andrews and Cambridge
WHAT WILL YOU GET OUT OF IT
Our Teaching roles are a great opportunity for anyone looking to build on their previous teaching/tutoring work to gain invaluable experience that can be put into use in your full-time career. With guidance from us, you will be given the freedom to develop your own lesson plans, and build on your classroom experience with students from over 80 nationalities, at the same time as having a fantastic summer experience of your own. No two days at ISSOS are the same and we are really proud of the fact that our staff team have as much fun during the summer as our students do.
WHEN AND WHERE WE NEED YOU:
St Andrews: 28th June - 17th August 2023
Cambridge: 8th July - 3rd August 2023
Yale: 12th July - 7th August 2023
Read our staff testimonials or check out our Staff FAQs
Disclaimer
*ISSOS International and ISSOS USA are committed to safeguarding and promoting the welfare of its students and expects all stakeholders to share this commitment. Successful applicants will be expected to hold a current PVG/DBS or equivalent enhanced background check/be willing to obtain one. The cost of this will be covered by the company. Employment will be subject to the company receiving two references from previous employees covering your suitability for the specific position and working with those under 18 years old.
Worked with ISSOS before?
Apply Now