Media Manager
Yale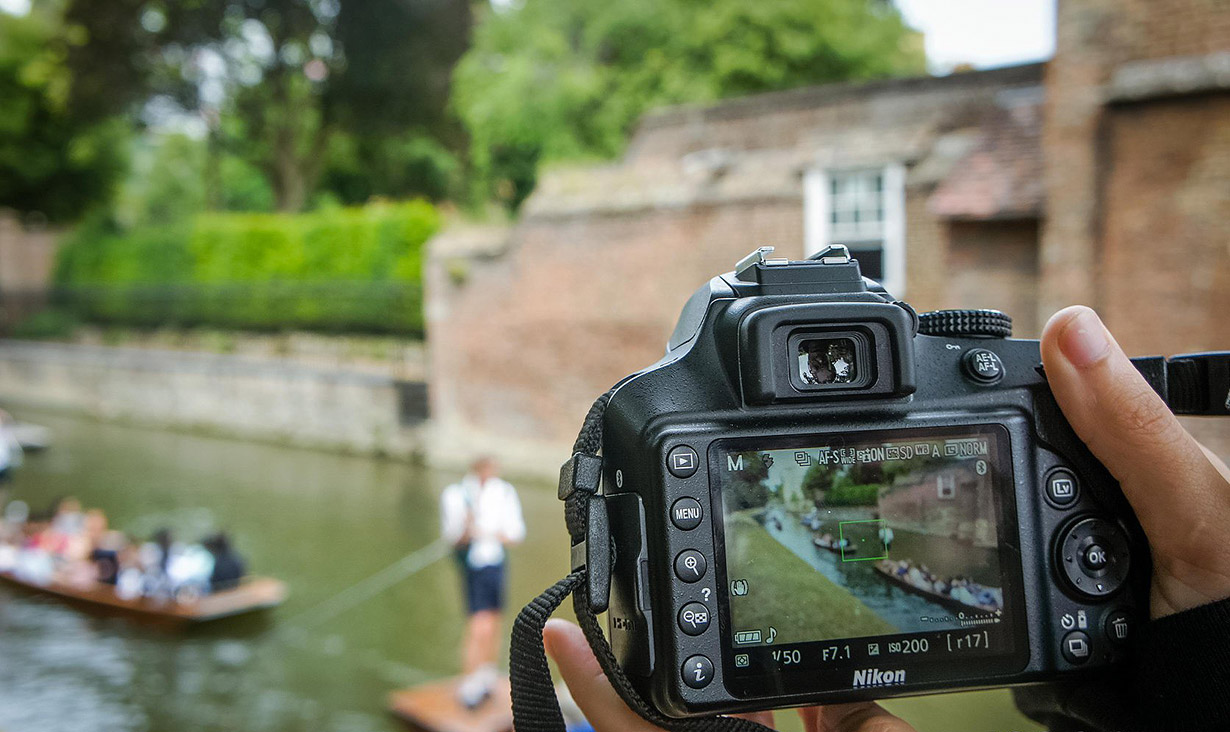 WHAT DOES THIS JOB INVOLVE?

Our Media Managers are responsible for documenting the entire 3 week summer school
from both the students and staff point of view through photography and some short
films.

You will be taking photos and film footage in classes, at outdoor activities, evening events
and on cultural trips and activities. Photos will need to be uploaded to Facebook albums
on a daily basis and film footage will be used to compile your end of session memories
video, as well as a staff lip sync video.

ISSOS will also provide a set list of photographs that will be needed of specific student
groups and for the campus magazine, The ISSOS Times. The main social media feeds will
be managed by Head Office but you will be managing the Stories aspect of
Instagram/Facebook and TikTok.

As the Media Manager, you will be responsible for managing your own time and for
making sure all media content is edited and uploaded as soon as possible. All of our
summer positions are fully residential and this position is a fantastic opportunity to get
involved with all aspects of the summer school and truly help to make memories for our
students and staff teams.

YOUR MAIN RESPONSIBILITIES:

● Taking, editing and uploading photos daily
● Make sure all required shots are taken as stated in the handbook
● Managing and producing several short films
● Managing Instagram/Facebook stories for your campus, and TikTok
● Managing your time effectively to make sure you can document different parts of
the day: Classes, activities, evening programs etc

WHAT SKILLS/EXPERIENCE DO YOU NEED?

● Strong photography skills (samples asked for)
● Knowledge and understanding of photo editing
● Experience shooting and editing short films
● Good Time management and high work speed.
● Social Media savvy

THE TYPE OF PERSON WE ARE LOOKING FOR:

● Must be good with people and able to create connections quickly
● Creative ideas and the ability to communicate and execute them
● Fun in nature and doesn't take themselves too seriously
● Works well in a team and has a flexible attitude

● Stays calm under pressure
● Has clear and effective communication skills
● Is enthusiastic with the ability to self-motivate and use their initiative

WHO CAN APPLY?

To apply for our roles you must either be a UK or a US citizen, or have the legal right to
work in the country you are applying for a role in. Please note that we cannot sponsor
visas for working in the UK.

ANYTHING ELSE YOU SHOULD KNOW?

● All of our staff must pass a full criminal background check*
● We provide full bed and board for you at our campuses, plus fixed payment
● This role is available in St Andrews and Cambridge

WHAT WILL YOU GET OUT OF IT?

This is a brilliant opportunity for anyone looking to develop their portfolio and who is
looking for a position that they can really make an impact on and have a certain amount
of creative flexibility. You will be able to build your skills in taking photos and film footage
in a variety of different settings and environments at the same time as having a fantastic
summer experience of your own. No two days at ISSOS are the same and we are really
proud of the fact that our staff team have as much fun during the summer as our
students do.

WHEN AND WHERE WE NEED YOU:

St Andrews: 28th June - 17th August 2023

Cambridge: 8th July - 3rd August 2023

Yale: 12th July - 7th August 2023

Read our staff testimonials or check out our Staff FAQs

Disclaimer
*ISSOS International and ISSOS USA are committed to safeguarding and promoting the
welfare of its students and expects all stakeholders to share this commitment. Successful
applicants will be expected to hold a current PVG/DBS or equivalent enhanced
background check/be willing to obtain one. The cost of this will be covered by the
company. Employment will be subject to the company receiving two references from
previous employees covering your suitability for the specific position and working with
those under 18 years old.

Worked with ISSOS before?
Apply Now
related jobs