For ages 13 to 18 Our tennis summer programme offers students of all abilities the opportunity to spend 3 weeks learning from our LTA accredited coaches in world-class tennis facilities.
2024 session dates

St Andrews

Session 1

30 Jun - 21 Jul 2024

Session 2

24 Jul - 14 Aug 2024

Cambridge

Session 1

10 Jul - 31 Jul 2024

Yale

Session 1

14 Jul - 4 Aug 2024
Tennis Summer School Course
During our 3-week tennis summer programme our students will receive daily instruction from LTA accredited coaches who will help students of every ability to learn new skills and develop the key techniques they need to progress in tennis.
Benefits of Tennis at ISSOS

Expert tuition from LTA accredited tennis coaches
World-class facilities with a variety of playing surfaces on indoor and outdoor courts
Tournament play in the ISSOS Tennis Academy competition at the end of 3 weeks
Increase physical fitness
Small group lessons and individually focussed attention
33 hours of tuition
Pair this class with one of our exciting academic subjects
What Students learn
Our 3-week Tennis course offers students from beginner to experienced tennis players expert tuition from our LTA accredited coaches in world-class tennis facilities at all 3 ISSOS campuses.
On arrival, students will be split into groups of similar abilities so that they are learning and playing against students of the same standard as themselves.
Beginners benefit from individual attention and constant encouragement and can learn the rules of the game while practising basic tennis skills.
Intermediate and advanced players can develop their Tennis knowledge while refining their skills and building up more advanced tactics including spin techniques, positional play, footwork and tactical awareness.
All participants will play full-length games and take part in the ISSOS Tennis Tournament at the end of the 3 weeks.
Students taking this elective must bring a tennis racket with them.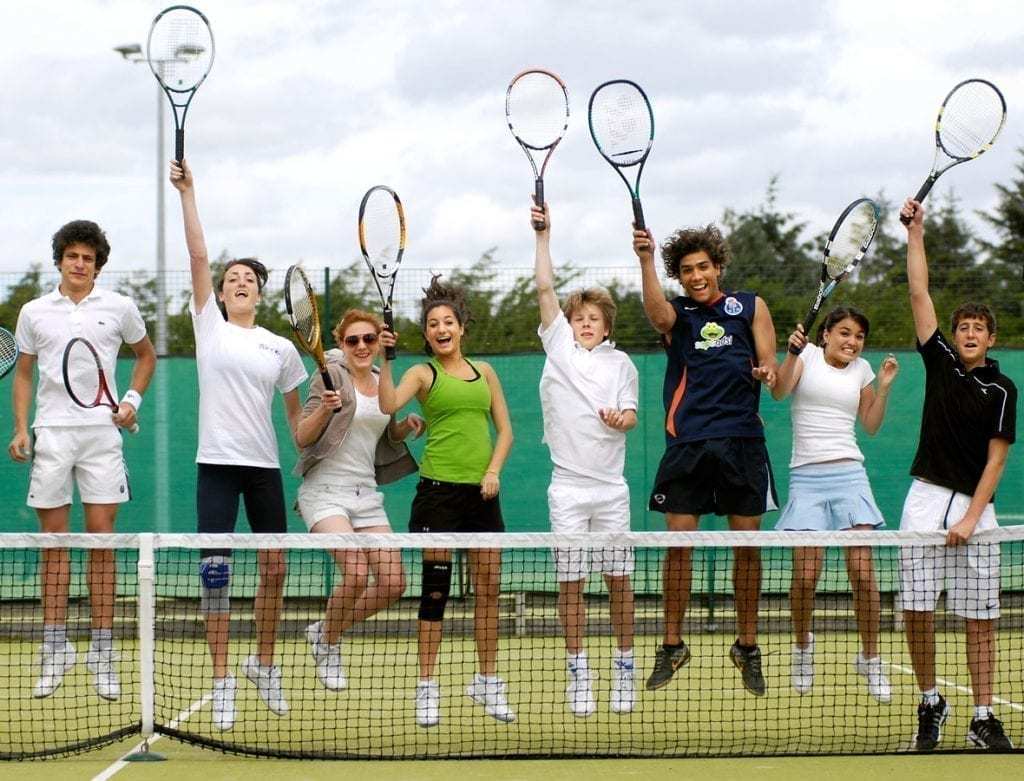 How It Works
We offer an all-inclusive 3-week residential stay at one of our exclusive University locations for students between the ages of 13 - 18

Students choose one Academic and one Elective option from the progamme.

Everyone takes part in exciting activities, evening programmes and cultural trips.

Each nationality is limited to 10% of the total intake of students to ensure a truly international experience.
we are here to help