For ages 13 to 18

Students taking Debate should have English level B2 and above

Our Debate programme offers students the opportunity to build valuable transferable skills while developing their confidence, voice, presentation and public speaking skills while learning the fascinating art of Debate.
2024 session dates

St Andrews

Session 1

30 Jun - 21 Jul 2024

Session 2

24 Jul - 14 Aug 2024

Cambridge

Session 1

10 Jul - 31 Jul 2024

Yale

Session 1

14 Jul - 4 Aug 2024
Debate Summer School Programme
Debate is a highly useful academic skill that gives students an advantage both in school and when applying to top universities. The ISSOS Debate programme will cover everything from the most basic of introductions and public speaking techniques to advanced argument structures and theories.
Students taking Debate should have an English language of level B2 or above. Please click here to read our FAQ about language level suitability for each class.
Benefits of Debate at ISSOS

Acquire the ability and confidence to communicate effectively
Learn techniques from leading debate coaches
Take part in energetic debates on exciting contemporary issues
Gain knowledge of a wide range of subject areas
Learn to form arguments and improve essay structure
Grow in confidence and self-esteem
Debate at the historic debating chambers of the University of St Andrews, Cambridge and Yale Universities
39 hours of tuition
Pair this class with one of our exciting elective options
What Students Learn

As entry into the world's leading universities becomes increasingly competitive, many top institutions look for applicants who have the ability to think critically and articulate their views. Debating gives students these skills by encouraging them to express themselves with confidence and flair, both academically and in all aspects of their lives. This programme is suitable for both beginner and experienced debaters.
Our experienced coaches will cover all aspects of British Parliamentary Debate including speech delivery, organisation of thoughts, evidence analysis, argument invention and debating theory. Students will discover how to create persuasive arguments, how to critically analyze complicated world issues, and will learn that there are multiple perspectives on all of them.
At the end of the 3-week programme, the class will culminate with the Final Night Debate where teams of the strongest Debaters will be chosen to take part in front of the entire summer school.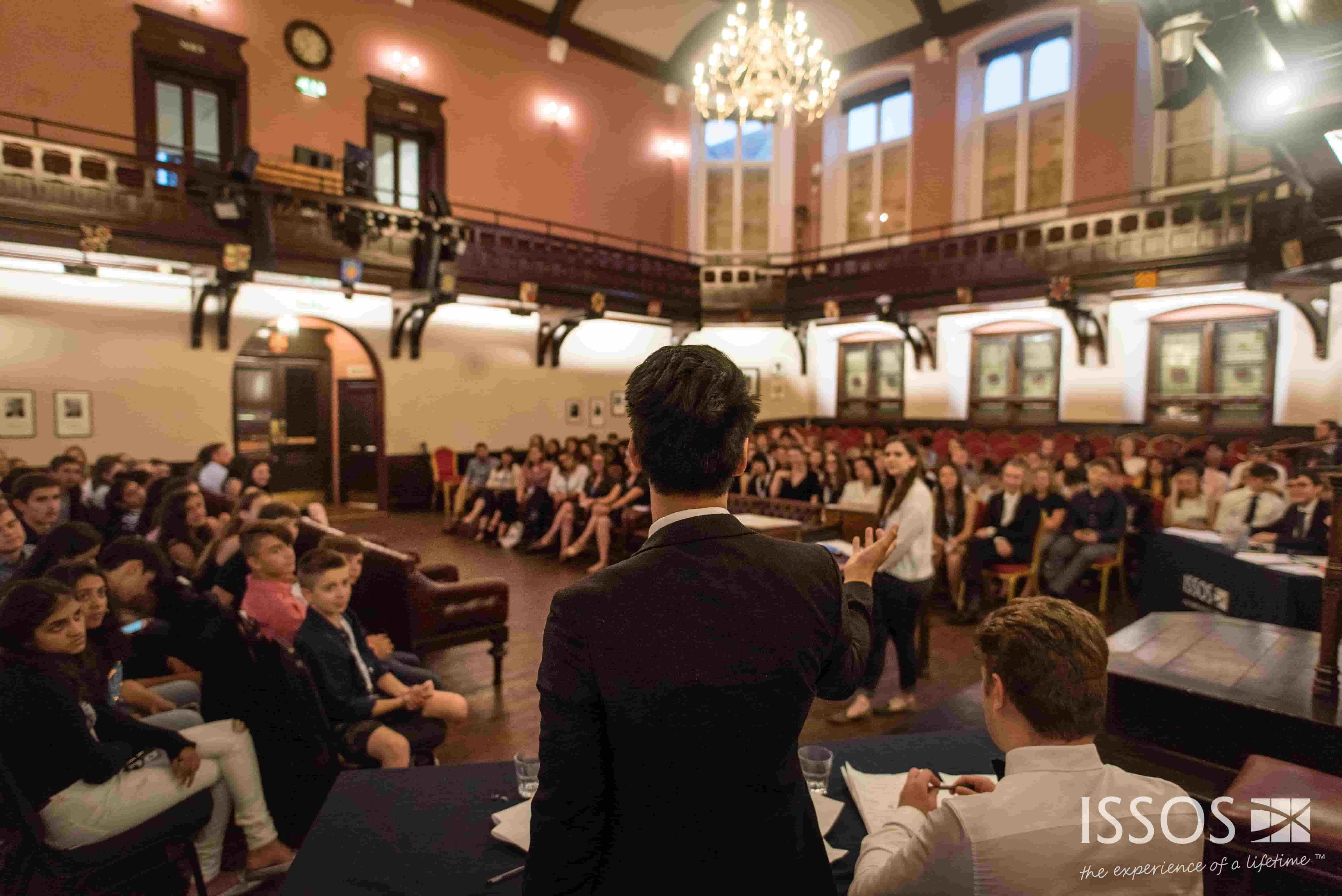 How It Works
We offer an all-inclusive 3-week residential stay at one of our exclusive University locations for students between the ages of 13 - 18

Students choose one Academic and one Elective option from the progamme.

Everyone takes part in exciting activities, evening programmes and cultural trips.

Each nationality is limited to 10% of the total intake of students to ensure a truly international experience.
we are here to help