Hear what some of our students have to say about ISSOS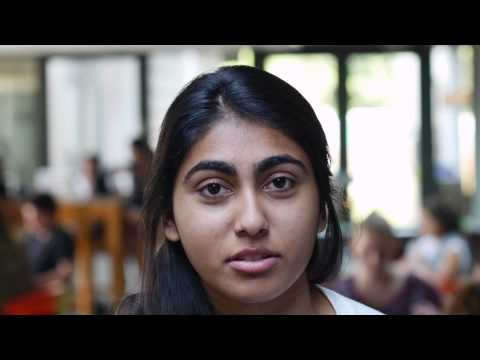 ---
I want to thank you for two amazing summers, that were really the experience of a lifetime. I made friendships that will never die, found a passion for debate, youth leadership, golf and film making, visited the beautiful country of Scotland, found a place I could call home, found a second family. I discovered a side of me that actually amazed me. I hope you know that you created something really amazing, combining fun and knowledge, hiring the best people possible to be around us, adding to it my favorite thing at ISSOS, the clan system. My heart will forever be Stewart blue. Creating something this life-changing and impacting for so many different people is amazing. Thanks again, for everything, from the ISSOS experience to the lifetime impact it had on me. It really was the experience of a lifetime, twice.
Cloe Attieh (Lebanon)
I have been to ISSOS 4 times and each summer was a new experience. Everything at ISSOS is outstanding! From the staff to the students and activities, nothing is less than brilliant! I've made so many new friends that I keep in touch with until this very day. At ISSOS friendships are made, life lessons learned and the definition of fun is raised to another level.
Joe Box (UK)
Personally, ISSOS was one of the most amazing things I've ever done. Not only were my teachers fantastic, I developed new skills and also met so many people and made many friends that I would have never met if I hadn't gone to ISSOS. Meeting people from different places all around the world was very eye opening and I've gained so much more than I could have asked for. I would definitely recommend ISSOS to anyone, as the program offers many valuable lessons and experiences, I would love to go again!
Sarah Shulkin (USA)
There is one word that describes ISSOS, amazing! ISSOS is an exceptional school and the staff work perfectly together. The social activities are great, a brilliant way of getting to know students from other classes and electives.
Axel Cedercreutz (Finland)
I had a fabulous three weeks at ISSOS. I learnt study skills which are helping me now in regular school work - as well as outdoor leadership skills. Most of all, I made a number of friends from across the world including the ISSOS Counselors. The ISSOS program encouraged me to think independently, and to improve my analytical skills. I look forward to participating in ISSOS programs in the future!
Siddharth Bandhu (India)
ISSOS is one of the best experiences anyone could have! I made so many new friends and still keep in touch with them. From the cultural trips, to clans, to field trips and classes, I have made great friendships and have experienced what it's like to be away from home for 3 weeks. If anyone is looking to go have some fun and have the best experience of their life, ISSOS is the place!
Vivian Moreno (American)