Thank you for your interest in ISSOS.
All enquiries (submitted via the form below) will be replied to as soon as possible.
In the meantime you may find the answers to some of your questions on our FAQs pages: For Parents and For Students
Business hours
Monday - Thursday: 9am - 5pm GMT
Friday - Sunday: Closed
Contact info
ISSOS
69 St Vincent St, Glasgow, G2 5TF
info@issos.com
Tel: 0330 077 7247
ISSOS Brochure
If you are looking for our brochure please download below or you can request a printed version by using the form opposite.
Downloads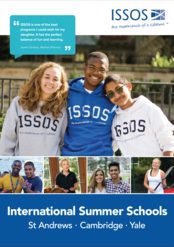 Let us connect you to the right person
By submitting this form, ISSOS will process the data you provide in accordance with our Privacy Policy.