For ages 15 to 18

Students taking this class should be going into their final years of high school

Our Study Skills programme is designed for students going into their final years of high school. It covers advanced study skills that will give them the vital tools they need for success in a variety of challenging curriculums and for future university study.
2021 dates

St Andrews

Session 1

30 Jun - 21 Jul

St Andrews

Session 2

25 Jul - 15 Aug

Cambridge

Session 1

Dates TBC

Yale

Session 1

Dates TBC
Study Skills Summer Course
Study Skills at ISSOS has been developed to meet the needs of students who faced unprecedented academic challenges in 2020. It teaches advanced level skills that will give students the vital tools they need for success in high school and in transitioning to university.
Benefits of Study Skills at ISSOS

Significantly improve your written English
Focus on English for academic purposes and learn how to apply it in school and university
Improve confidence when using both written and spoken English
Learn about essay writing research techniques, structure and development
Explore a range of writing styles
Work on grammar and interpretation skills
Develop confidence in presentation skills and public speaking
45 hours of tuition (3 hours a day, 5 days a week)
Pair this class with one of our exciting elective options

What Students learn

Our bespoke programme has been developed to meet the needs of students going into their final, challenging years of high school and to equip them with the vital skills they will need going on to university.
Students will learn a variety of tactics that will help them use their time more effectively, which covers everything from goal setting, critical thinking and time management, to developing study plans, research skills and essay structuring. We will also give students the tools they need to deliver effective presentations as well as developing confidence for public speaking.
We also work with students to manage exam and academic stress and teach them coping techniques for dealing with the increased workload that they may be facing at this stage of their high school career. The tutorial-style classes are interactive and students will be given time to actively practise and develop all of the skills they are taught on a daily basis.
The skills students gain from this course will not only help them prepare for their final years of high school but will be essential as they move on to university study.
*Students aged 15 and over can also sign up to our University Admissions Workshop. This is offered at all 3 campuses and gives information about the university admissions process.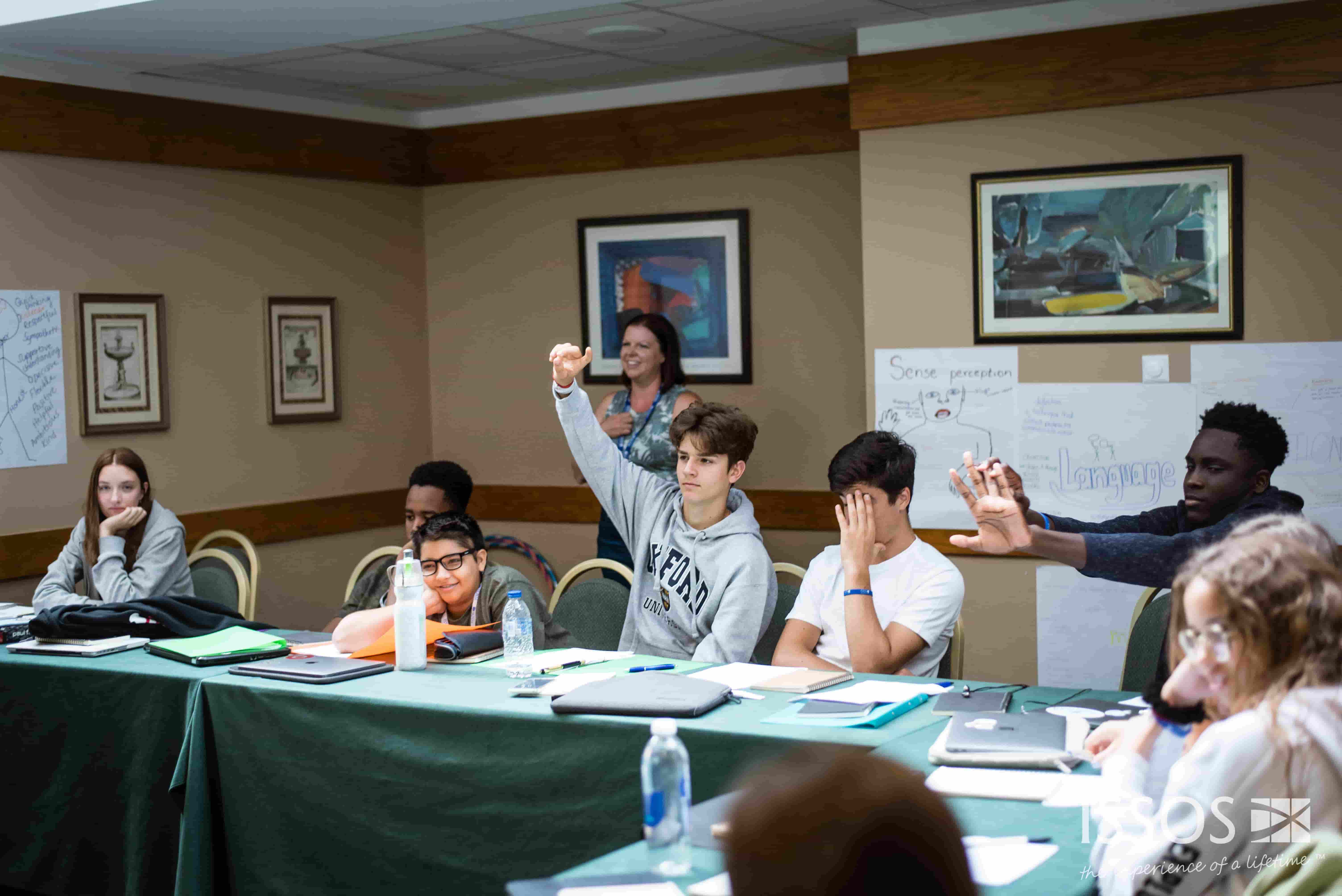 How It Works
We offer an all-inclusive 3-week residential stay at one of our exclusive University locations for students between the ages of 13 - 18

Students choose one Academic and one Elective option from the progamme.

Everyone takes part in exciting activities, evening programmes and cultural trips.

Each nationality is limited to 10% of the total intake of students to ensure a truly international experience.
we are here to help