Our IB Extended Essay summer school class is designed to offer students the chance to work towards their IB Extended Essay while supported by our highly qualified teachers.
2022 dates

St Andrews

Session 1

29 Jun - 20 Jul

St Andrews

Session 2

24 Jul - 14 Aug
IB Extended Essay Summer Course
The International Baccalaureate is a challenging and demanding programme. This course gives students focussed time to work on their essay with expert help from our teachers and access to one of the best research libraries in the world.
Benefits of IB Extended Essay at ISSOS
Dedicated time to work on and make significant progress with your essay
Build research techniques and development skills
Expert help with essay planning and argument structuring
Develop confidence in presentation and public speaking
Access to one of the best research facilities in the world
Feel better prepared for returning to school and finishing your essay
45 hours of tuition (3 hours a day, 5 days a week)
Pair this class with one of our exciting elective options
What students learn
Students taking this course must arrive at ISSOS with an essay subject already approved by their school. They will then spend the 3-week programme taking part in a range of interactive skills seminars and in-depth research sessions, designed to give them the skills that they need to confidently work on their IB Extended Essay.
The seminars are designed to equip students with the skills, experience and confidence that they need to achieve success. Seminars will cover all aspects of essay writing including research, outlining, argument structure, editing and formatting; oral presentations and public speaking; and time management and organisation. These are skills that are not only useful for the IB Extended Essay, but for other areas of study too.
Supervised research sessions take place in the Main Library at the University of St Andrews, one of the best research facilities in the world. These sessions help students put the skills they have learned in the seminars into action and make significant progress on their Extended Essay.
Students are given time to work on planning and writing their essay and will leave with a confident plan for how to complete the remainder of the work, or a finished first or second draft to continue working on at home.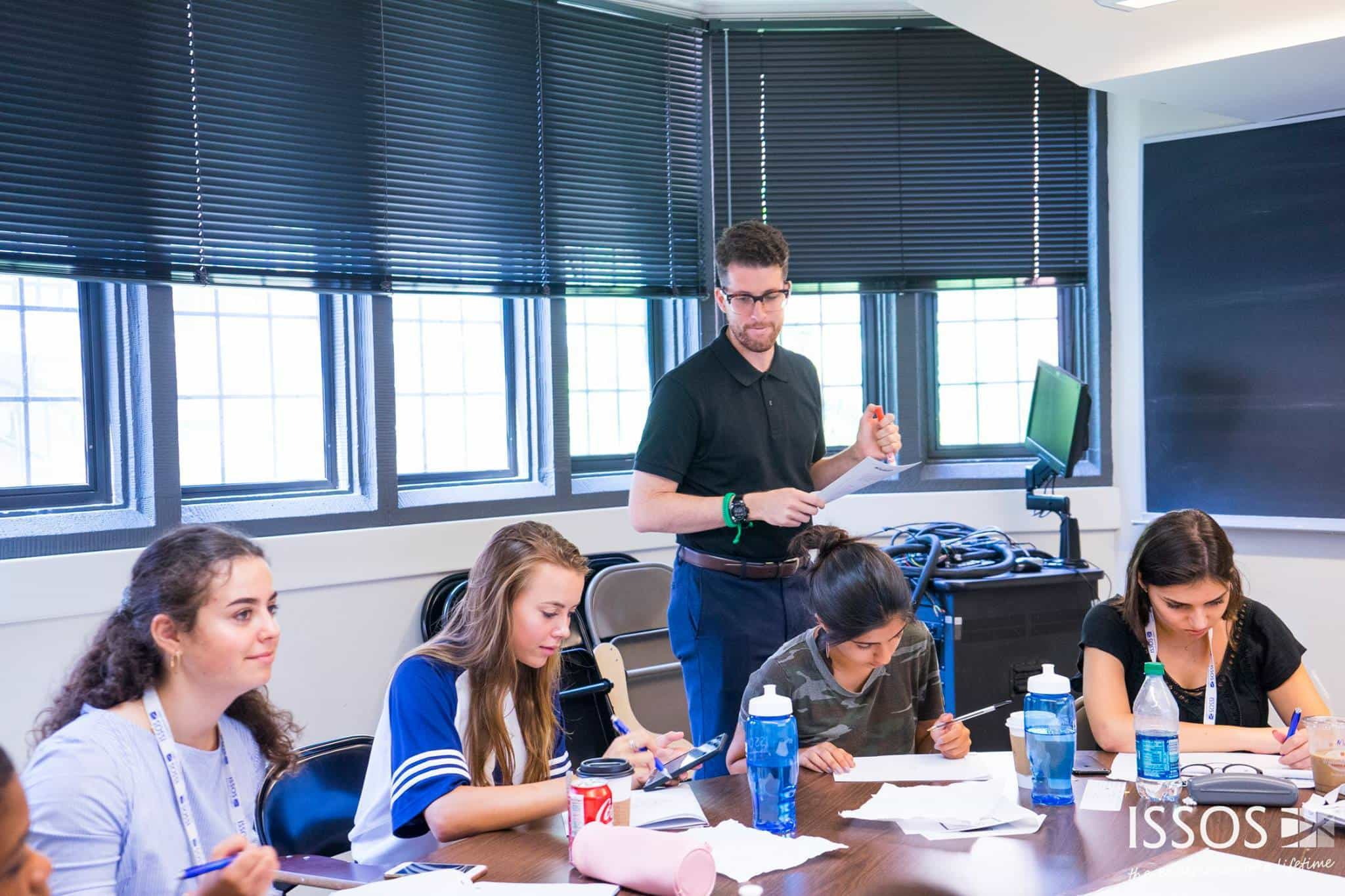 How It Works
We offer an all-inclusive 3-week residential stay at one of our exclusive University locations for students between the ages of 13 - 18

Students choose one Academic and one Elective option from the progamme.

Everyone takes part in exciting activities, evening programmes and cultural trips.

Each nationality is limited to 10% of the total intake of students to ensure a truly international experience.
we are here to help